This post may contain affiliate links, so I may receive a commission, at no cost to you, if you make a purchase through a link. Check out the disclosure  for more info. And thank you for supporting free content!
"How do I find an agent?"
"How do I know what agents to submit to?"
"What does it mean when a production says I'm pinned?"
"I haven't been paid yet for the background work I did, how long will it take?"
"Do I have to sign a contract with a new agent?
"What do I put in my email to agents?"
"The producer says I have to pay $120 for the script… is this a scam?"
"Everyone says to start with commercials, how come?"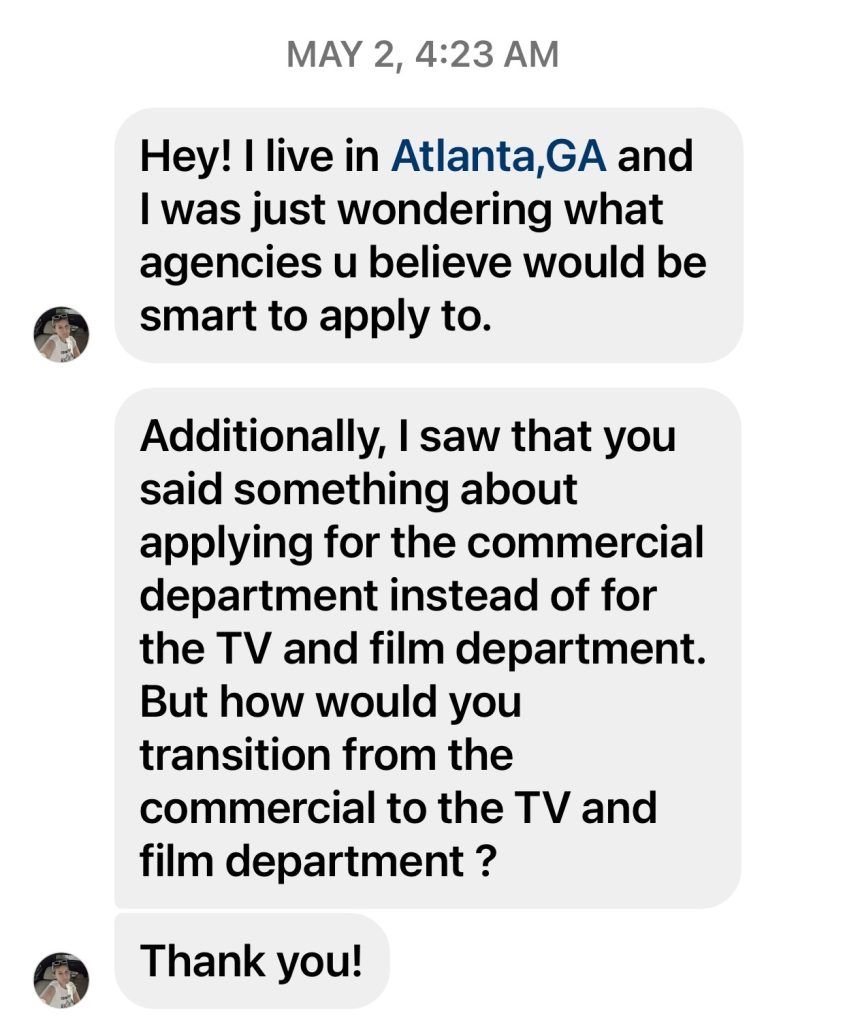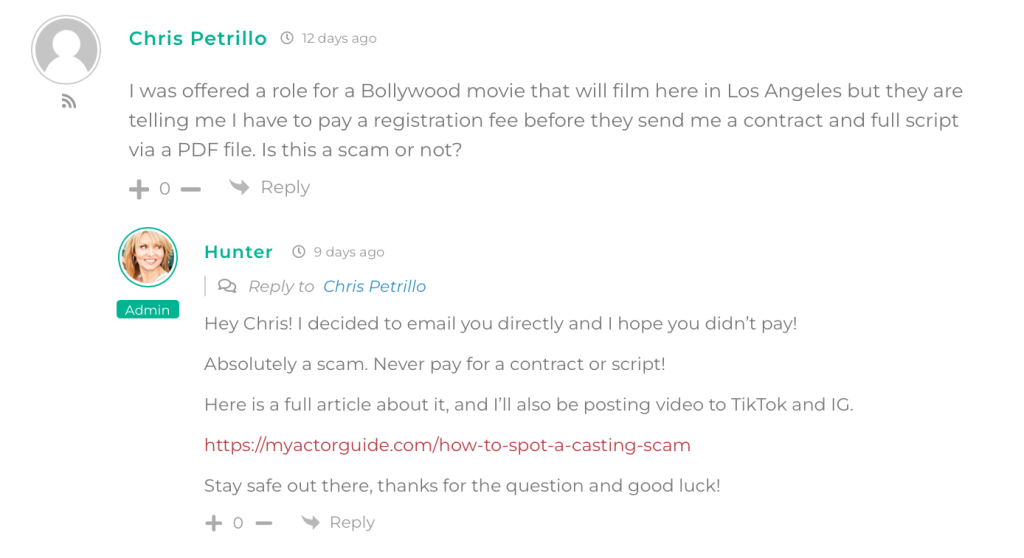 Have you ever had a question like one of these?
These are just a few of the questions I've received from actors in the last few weeks. Some of them have come via social media, others as direct emails and others as comments on one of the articles here on the site. I love actor questions! And while I've been trying to answer everyone individually, realistically I just can't. And hey… then only one person benefits. So I've decided to change things up a bit and provide new ways for you to get your questions answered. And it all starts right here!
---
Ask Your Questions in the New Facebook Group!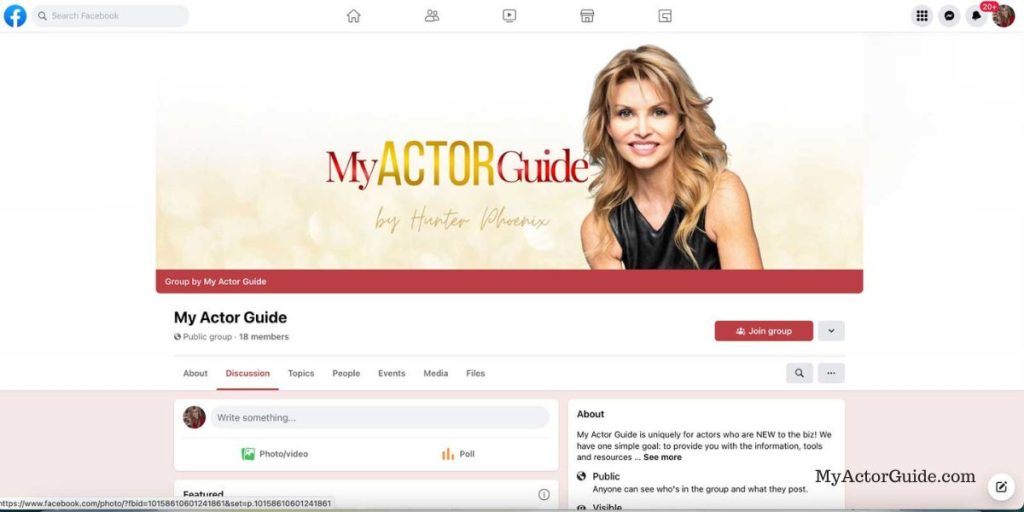 Have a question about the biz or your career? Post it in the new My Actor Guide Facebook Group! I will be answering some questions directly but you may just find someone in the group who has an answer and can help you out too. This group is new as of August 2022 so please be patient ….. we're still growing 🙂
---
Post a Question in Comments Below
You can also post a question in the comments below. Every question gets answered within 1-2 weeks and sometimes a lot faster if it's a quick fix. You can scroll through other Q&A's or just jump in with what you need. Note: If you include your email in the comment section of this post you'll be notified as soon as the answer is posted.
I'll also be answering questions via videos on social media so be sure to connect with My Actor Guide on Facebook, Instagram, TikTok and Twitter .
---
One-to-One Mini Sessions for Specific Questions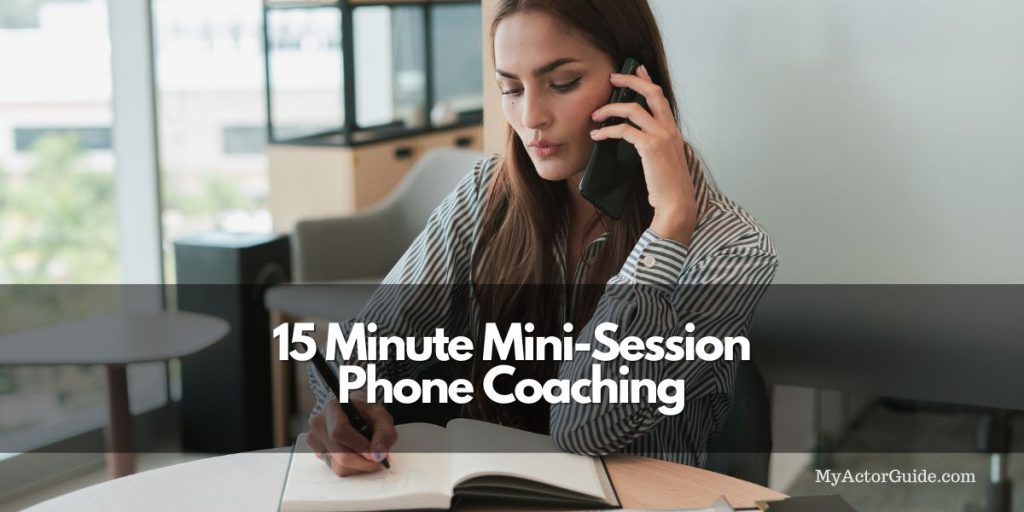 Need an answer ASAP? Or have something really specific to you? You can grab a one-to-one "mini-coaching" phone session. (Zoom for outside of North America) Mini Sessions are only $25! They are an affordable, accessible way for you to get one-on-one support, no matter where you are in your acting journey. Click here to book a $25, 15 Minute Phone Session.
---
TikTok + IG Live
Coming soon! Yes! I will be doing lives on social once a week. If you're on the mailing list, keep your eyes open for more info.
Thank you so much for being part of the My Actor Guide community, and I'm really looking forward to connecting with you more!
xoxo Hunter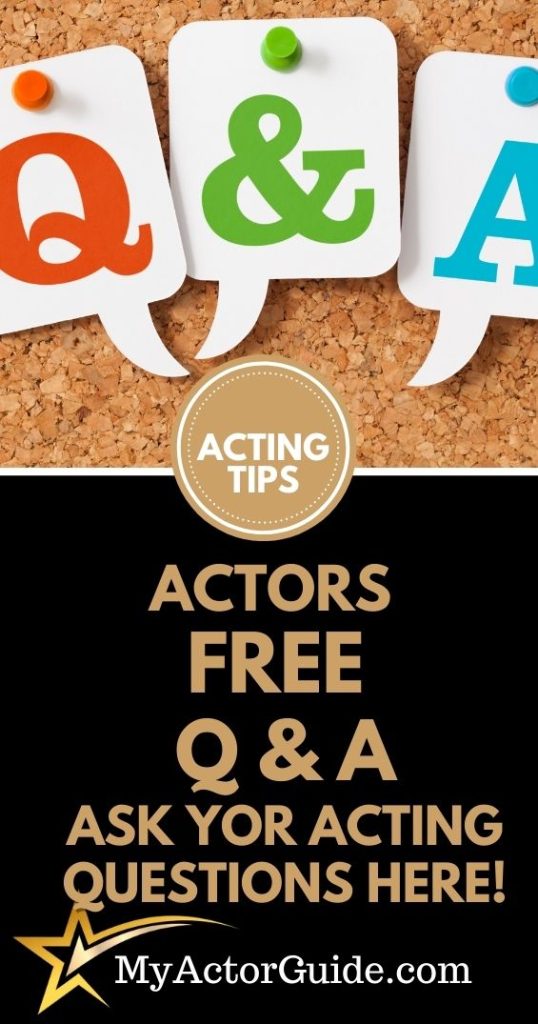 * Please Note:  I am not an agent, manager, or casting director. I do not procure work for actors. All information, workshops and coaching are for educational purposes only and are not a guarantee or promise of employment. Thank you for being here!