So you wanna be an actor?
But where do you start?
Or maybe you've already played with this whole acting thing for a while but nothing has really clicked. You know that you're missing something, but what?
Welcome to My Actor Guide!
My Actor Guide is specifically for actors new to the biz.
Here you'll find the basics, the information and resources you need to get your acting career going. PLUS…. Cool insider tips, and valuable resources that are tough to find anywhere else. And they're all in the same place.
It's where you come to get answers to questions you didn't know you had, pick up valuable advice, hone your skills and move your career forward.
It doesn't matter how old you are or what stage of life you are at, you can find the advice and guidance you're looking for to save you time and money and help you become the real pro you know you can be.
It's the stuff you wish your agent or manager had time for…. your own personal mentor or super smart best friend in the biz!
---
"If someone is going down the wrong road, they don't need motivation to speed them up, they need information to turn them around." – Jim Rohn
---
How can My Actor Guide help you?
With 20+ years in the biz, I've learned so much, and love this industry so much, that I want to share everything with you!
Learn how to begin your career as an actor
Pick up audition tips and advice from casting directors
Get answers to your questions about acting and the business
Find crucial resources to move your career forward
This is like your All Access Backstage Pass to biz! No B.S. No candy-coating. Just real-life, behind the scenes tips, information and advice.
---
So why do I do this?
Because the more I know how tough it is when you're just starting out, and I'm a firm believer in the ore you give the more you get! I love this quote from Steve Harvey…

Take control of your career and your life. Discover your own path in this business and stop trying to conform to somebody else's way of doing things! This is called SHOW Business for a reason! So let's have a little fun and a lot of SHOW!
---
Who am I ?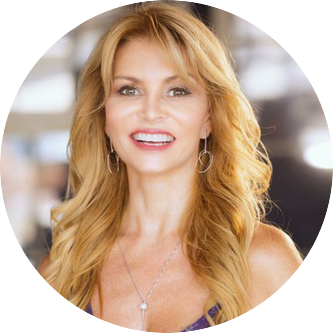 Hi! I'm Hunter Phoenix. I'm an Actress, a Model and a VoiceOver artist with 20+ years in the biz. To date, I've lived and worked in 8 different countries. This includes modeling, commercials & print work in Athens & Istanbul, acting and voice overs in Toronto and London, and even screen writing, before diving into the big market of Los Angeles that is now home.
My training started off with classics; first theatre, drama school and about 10 years of vocal training, primarily Spoken Level Voice / Kristen Linklater Technique and breath work specific for actors, as well a regionally specific dialect studies.
My love for the craft took me to NYC to study with legendary acting coach Uta Hagen: a process that literally changed my life and transformed my entire approach to acting. It also led to roles on-stage like Blanche in Streetcar Named Desire and Karen in David Mamet's iconic Hollywood satire, Speed The Plow.
On-camera I've shot dozens of commercials, music videos, industrials and informercials. (Hey… don't judge the paycheck! We all gotta eat!) Check out my cameo in Millie Cyrus's music video "Mother's Daughter" here.
I've also appeared on-screen in both European and American feature films such as Master of Pulpits, now available on Amazon, The Bandit Hound IIwith Lou Ferrigno, Paul Sorvino & Catherine Bell & on TV in Mutant X, Doc, Singles Court, PSI Factor: Chronicles of the Paranormal and have hosted for HGTV.
In 2019 I was lucky enough to book an indie pilot, that has been featured at NINE film festivals to date and just won an award for "Best Pilot".  You can read more about that here!
Currently (if we ever get out of pandemic-mode) I'm voicing 5 characters (English language dubbing) on the mega hit TV series Babylon Berlin….. two seasons done and third one on the way!
Get the full scoop at HunterPhoenix.tv and on IMDB.me/HunterPhoenix
In 2008 I started coaching other actors. I love to help new performers and people looking to break into the biz, as well as seasoned actors who want to up-level their career or deepen their craft.
My specialty as a coach: No B.S., fast, laser-focused and straight to the point. You get results NOW.
You tap into my unique combination of years of experience in different markets and multiple countries, and training with more than a dozen of my own coaches, to help you create work that stands out to casting directors & agents, and to make self-tapes that shine above the rest and to launch your career.
Read what other people are saying about coaching with me here.
Ready to book? Let's talk! Shoot me an email: myactorguide(at)gmail(dot)com