Note: This post was first published in March 2020 but has been completely rewritten and updated.
Acting is an expensive profession to start out, and if you're brand new to the biz, it can be tempting to try and save on headshots. iPhones take great pictures, right? So why spend all of that money on headshots? But headshots are your calling card, it's what get's you in the door for an audition, so it's really important that they be professional and industry standard. Your headshot is the first thing an agent or casting director sees. If the headshot catches their attention, that's the first step; the next step is to impress them with your resume and your talent.
So what really goes into an actor's headshot? Here are answers to the top questions about actor's headshots.
What is an actor's headshot?
Since the dawn of time, actor's headshots have been an 8 x 10 "publicity photo". It is essentially your calling card. It's how agents, casting directors, directors and producers know who you are, what you look like and what to cast you as. You send it out to agents and managers to find representation and post it online to get auditions. And yes, you bring it to EVERY audition.
* NOTE: almost all auditions are currently virtual. The Casting Directors will already have an electronic version of your headshot available. If by some chance you do have an in-person audition, be sure to take a hard copy of a headshot with you.
The 2 Basic Types of Headshots: Commercial and Theatrical.
There are 2 main types of headshots: Commercial and Theatrical. Theatrical headshots in the film and television industry is kind of a misleading term, they have nothing to do with theatre. They are used for casting film and television roles where you have a part in a show. Commercial headshots are used for just that, commercial casting. And yes, you really need to have both, they are very different. There are different variations within each of these categories depending on your age, your type and what market you are in. How headshots are done and what casting likes to see varies widely across the country and across the globe. There's a difference between headshots in New York and LA, and even more so when you get into different markets in Australia, the U.K. or Canada. You want to make sure that you shoot materials that are best suited to your type, your career goals and where you will be working.
Commercial Headshots
Commercial headshots are designed to appeal to the advertising industry. Keep in mind, the purpose of a commercial is to sell a product to a specific group of people. Your commercial headshot should really be in line with who you will most likely be selling to, or what demographic.
Personality types in commercials need to be very clear and identifiable, since there are only a few seconds to connect with the audience. Is your character a customer service rep at a big box retailer? Working at a fast food counter? Selling real estate or insurance? Or maybe a customer for one of these? Are you the quirky, nerdy office worker? Does he or she drive a Mercedes or a Prius? These are all very different characters and it's important to know your type.
Advertisers usually like warm, friendly, trustworthy people to sell their product, so your headshot should convey this. Commercial headshots also tend to be more brightly lit that theatrical shots and have a broader appeal.
Theatrical Headshots
Theatrical headshots should feel like you just stepped out of a TV show or movie. They are more about the layers of an actor's personality, and generally give an idea of your emotional range and depth. Big job for a simple 8×10 image! In commercial headshots, it is important to come across as trustworthy so you can sell a product, but not so with theatrical; you could be the villain, the bad guy or the bitch – nice and trustworthy doesn't cut it here unless that is your niche. In theatrical headshots, you are selling a specific character type, whether he or she is warm and fuzzy or not!
Your headshots really are your calling card and I can't stress enough how important they are. They are probably the biggest determining factor to whether or not you get in the room. Nobody is going to make it to your reel or resumé or your stunning talent without first seeing something engaging in your headshot.
---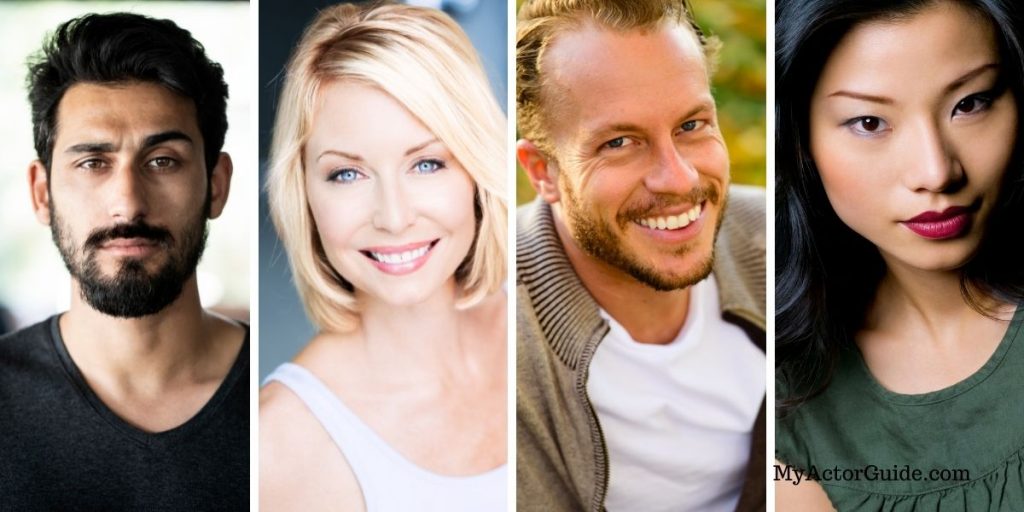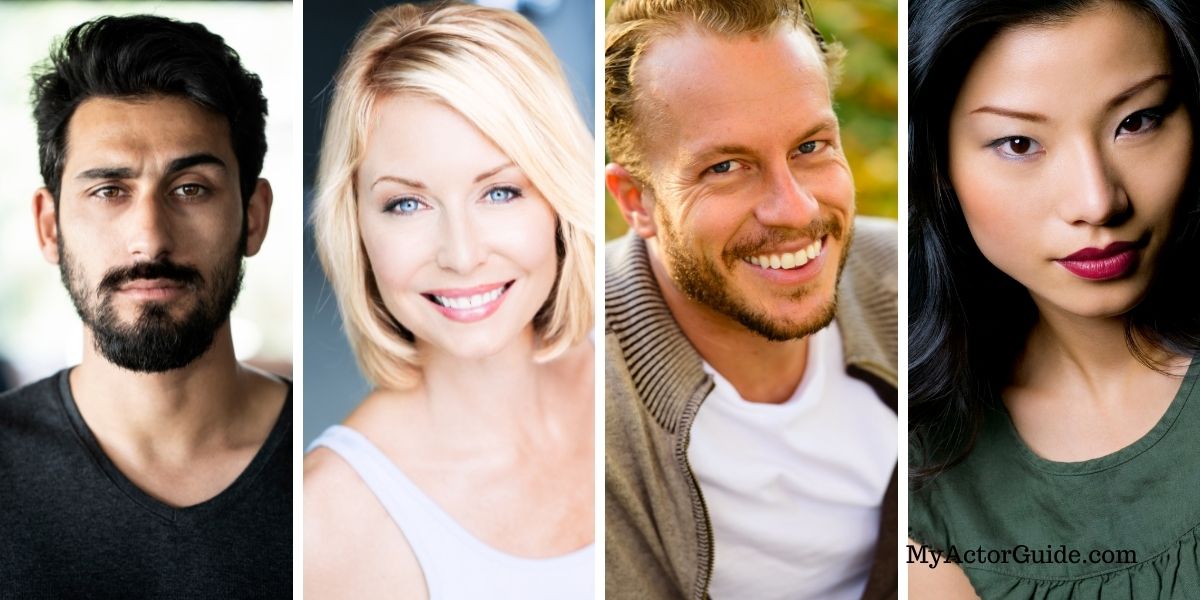 The next step is to figure out what to wear for your headshots! Read more here:
---
Headshots FAQ
What should an actor's headshot look like?
Generally speaking, headshots are shot from the mid chest up. Shots cropped lower than that are known as three-quarter shots and are more commonly used for modeling and print work. Ideally, your headshot should look like you on a really good day. For women, having hair and make-up professionally done is important, and good lighting on your face! Stay away from strong dramatic shadows. If tat's what they are looking for they will do it on set.
Do actor's need headshots? Even when just starting out?
The short answer is Yes, absolutely! If you are interested in acting professionally, then you have to be a professional. Like I said above, it goes on every online casting profile and it's the first thing agents and managers see. Appearance is not the only thing in casting, but it's the first thing. And it's not about being pretty, beautiful or handsome, it's about looking like you.
How do you take acting headshots?
Acting headshots should always be shot by a professional photographer, and someone in your area, the market you are going to work in. They will be able to give you advice on styling and wardrobe and help you through the headshot process.
How much should I spend on headshots?
You're going to need headshots done a lot over the course of your career – at least once a year. Yes, you want something good, but I would encourage you not to spend too much on your first few shoots simply because you're just learning. You're probably not going to get it perfect the first time so go for good not perfect.
Can a selfie be a headshot?
You might think you look amazing in selfies, and maybe you do, but this will absolutely not work for a headshot. This comes back to industry standards and being a professional. No one is going to take you seriously or give you a second look without a professional actor headshot.
What are casting directors looking for in headshots?
Your headshot should show casting directors first and foremost how you look on camera, but they should also give a hint as to your personality. Are you funny and quirky, serious, intellectual or a badass? Casting directors want to see a bit of who you are as a person and FYI – social media has become really important for this! Basically, they want to know what you bring to the table, and why the should bring you in for an audition.
---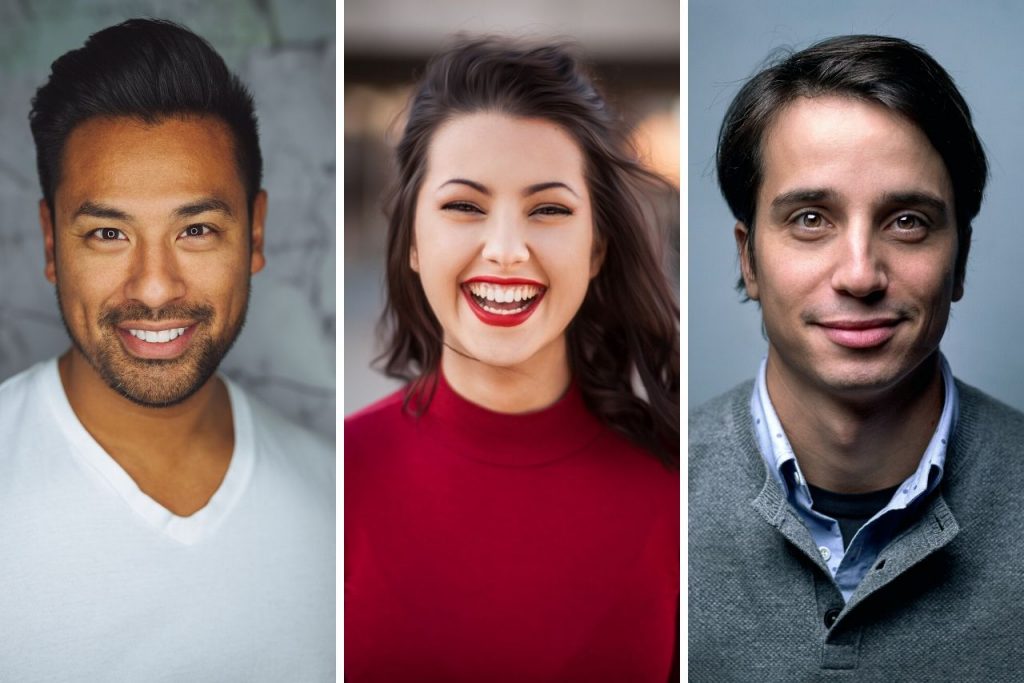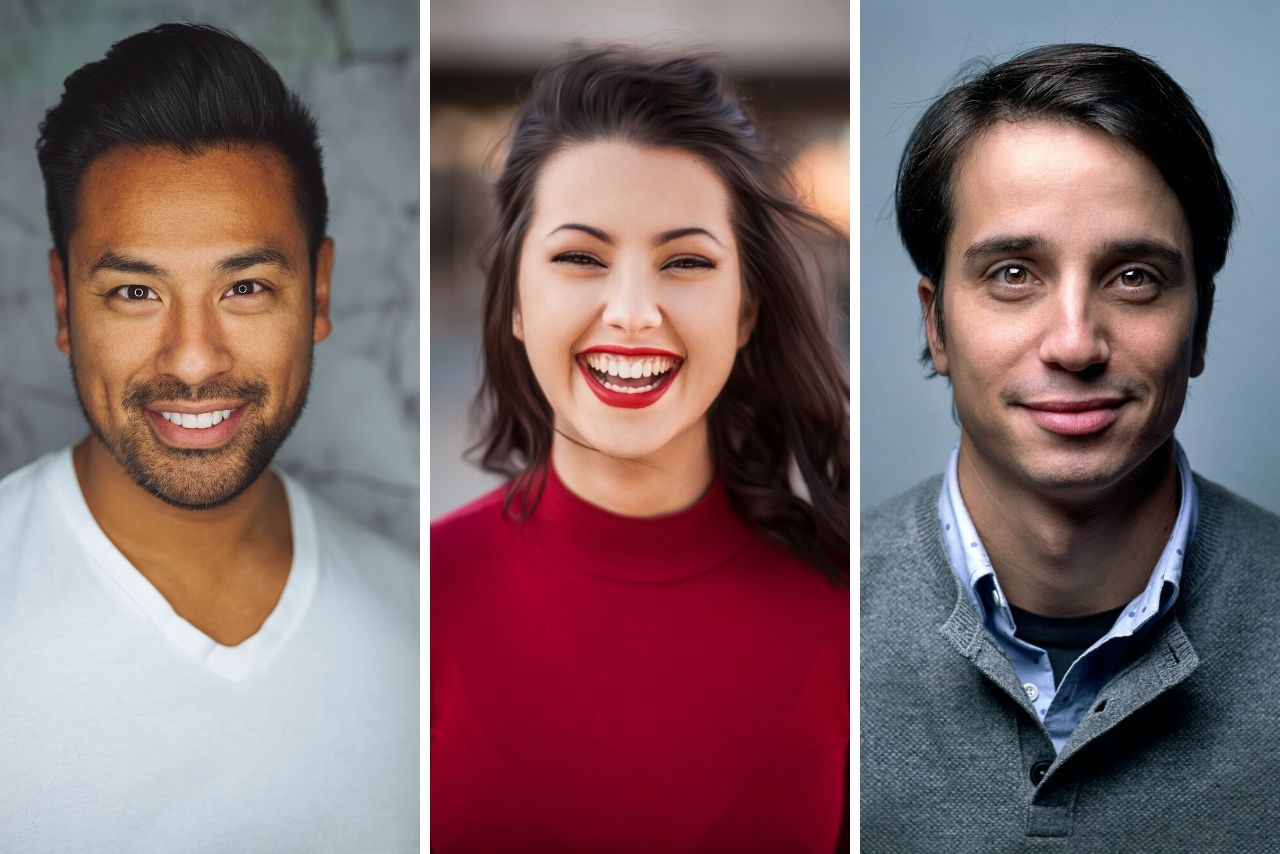 Want to take more of a deep dive into headshot planning? Let's go!
---
What makes a good actors headshot?
Good headshots are clear, professional photographs suited to your market and type. It is you on your best day, relaxed, and well lit. Framing, facial expression and how you are posed are all important and part of the photographer's job to ensure a good shot.
What makes a bad headshot?
The technical aspects are really important, and these should be next to perfect. If a photo is blurry, out of focus, the cropping is off or it's too dark, it is unusable as a headshot. Bad framing can really take away from a headshot and so can overly busy or distracting backgrounds.
How do you pose for actors headshots?
Oh… this is a tricky one, but photographers can really help you with this. What feels comfortable and natural rarely looks good on camera. Think about when you're hanging out on the couch watching TV…. Do you really want someone to snap a shot of that? You want to be relaxed and breathing, but also pay attention to your posture, what you do with your hands and your facial expressions. One thing that's really important is to communicate with your eyes. Since you can't speak in this medium, that's all you've got. Avoid "straight to camera" body position as that seldom looks good or natural.
Should you smile in an actors headshot?
Smile if it's part of your character type and part of your brand, and almost always for commercials. But most importantly smile if that's You. Keep your face loose so muscles don't get tight or a smile can look forced and unnatural.
What should I wear for an actor's headshot?
What you wear should of course be flattering and comfortable, but also suited to the roles you are hoping to go out for. As a general rule of thumb, fitted or body contouring clothing works best. If its loose, it tends to make you look heavier in the photo. Solid colors are also generally preferred as patterns, logos, and anything busy detracts attention from your face.
NOTE: Wear colors that work for YOU. Almost every photographer on the planet will tell you not to wear white, but I consistently get my best shots wearing white. Know what you're going for and dress appropriately.
I hope this has been really helpful, now I'd love to hear from you
Where are you at in your acting career?
Are you just starting out or have you been at it for a while?
What would be helpful to you right now?
Head to the comments section below and post your replies. I'll be sure to respond to every one!
Like it or love it? Be sure to share this post! Share it on social, post it, pin it tweet it, send it to and actor friend. It's a tough business and we could all use a little extra help!