This post may contain affiliate links, so I may receive a commission, at no cost to you, if you make a purchase through a link. Check out the disclosure  for more info. And thank you for supporting free content!
An acting career requires a lot of maintenance! As actors, we face unique challenges, we're not just dealing with a rapidly changing industry and technology transitions, but there is also the matter of actors as people; you're ever evolving personal appearance and individual growth will push you out of some categories and into new ones. Add to that a "gig to gig" occupation where your next job is dependent on your last credit, and you're going to be updating your materials a lot!
Here are 7 things that actors need to update regularly to keep booking work.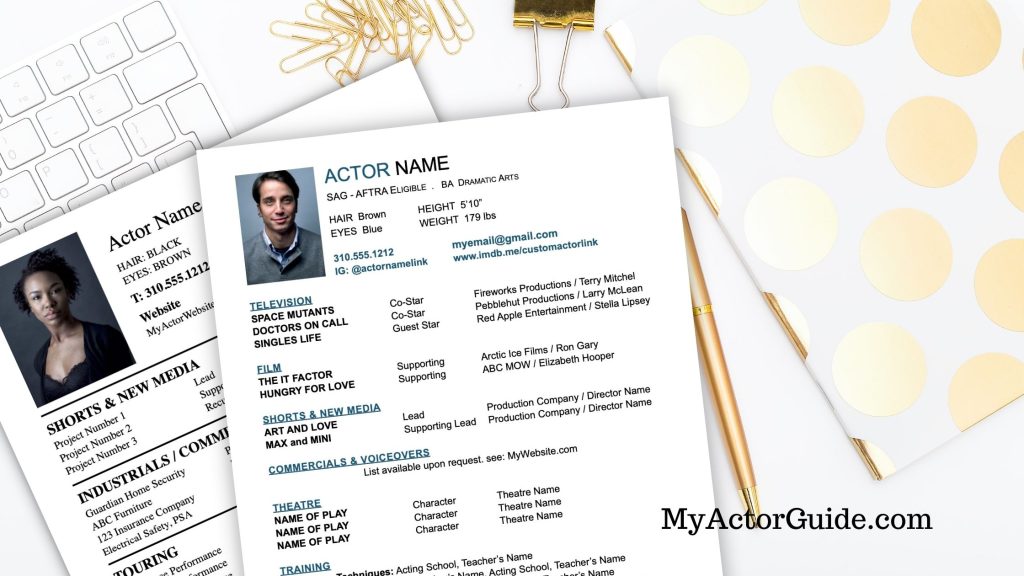 1. Update your resume.
Resumes are the easiest thing to update and also zero cost. There is absolutely no reason for your resume not to be completely up to date. But in addition to your most recent credits, you also want to watch out for resume trends in the business. What is going to keep your resume looking fresh and current? Do you need to add or remove a photo? Does your agency insist on having their logo on your resume? And what about the color scheme?
Also, if you are direct submitting for work that is low to no budget or student projects, your agent won't want to handle these, so you probably want to keep 2 resumes on file: one with your agent's contact info and one with your direct contact info.
Keep a PDF of your resume ready to go at all times, either on your website or Google drive and that way you can access it from anywhere. I personally change the design of my resume a couple of times a year, and especially if it's been slow to add new credits. This keeps it fresh for casting directors.
I have several resume templates ready to go so I can swap them out quickly and easily. You can get my favorite resume templates here.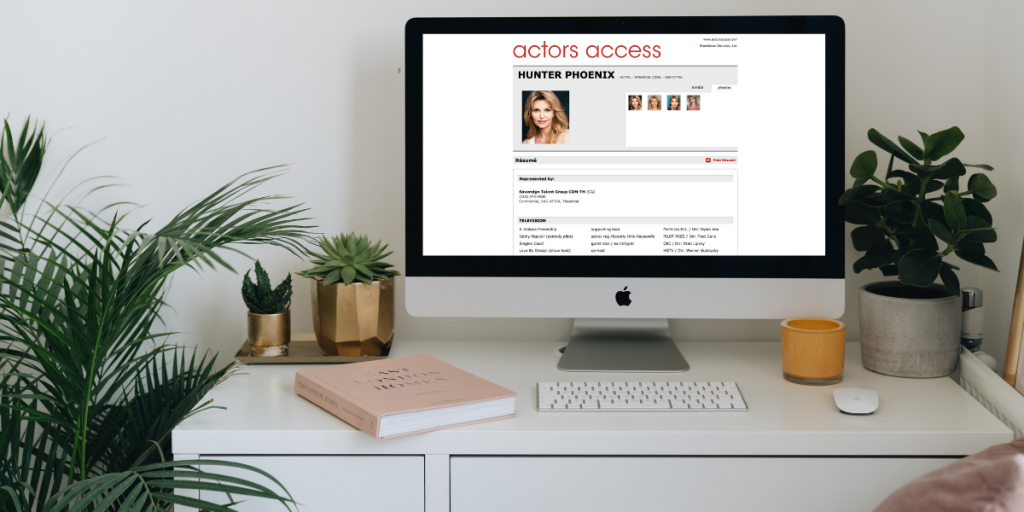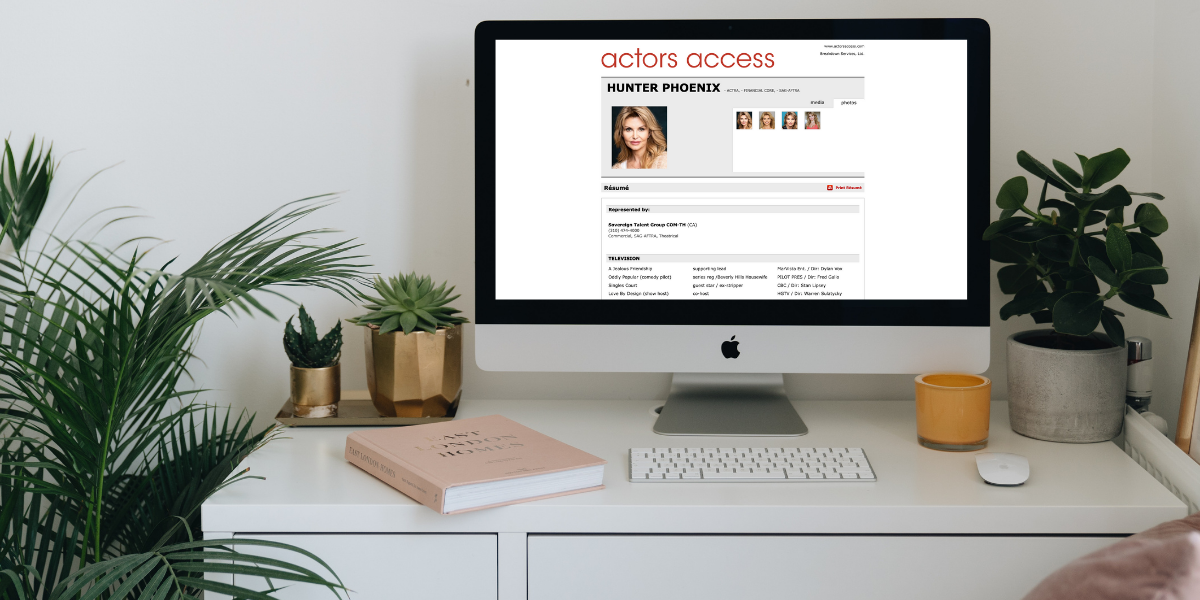 2. Review your online casting profiles.
Your online casting profiles go hand-in-hand with your résumé. If you're paying for a membership to one or more of the casting sites anyway, then you should absolutely get the most out of it by keeping your profile up-to-date! This is often the first place casting directors look when they're considering bringing you in for an audition. Make sure to review your special skills, your sizes and contact info are still relevant and that all of your media is the most recent version and represents the most castable version of you right now.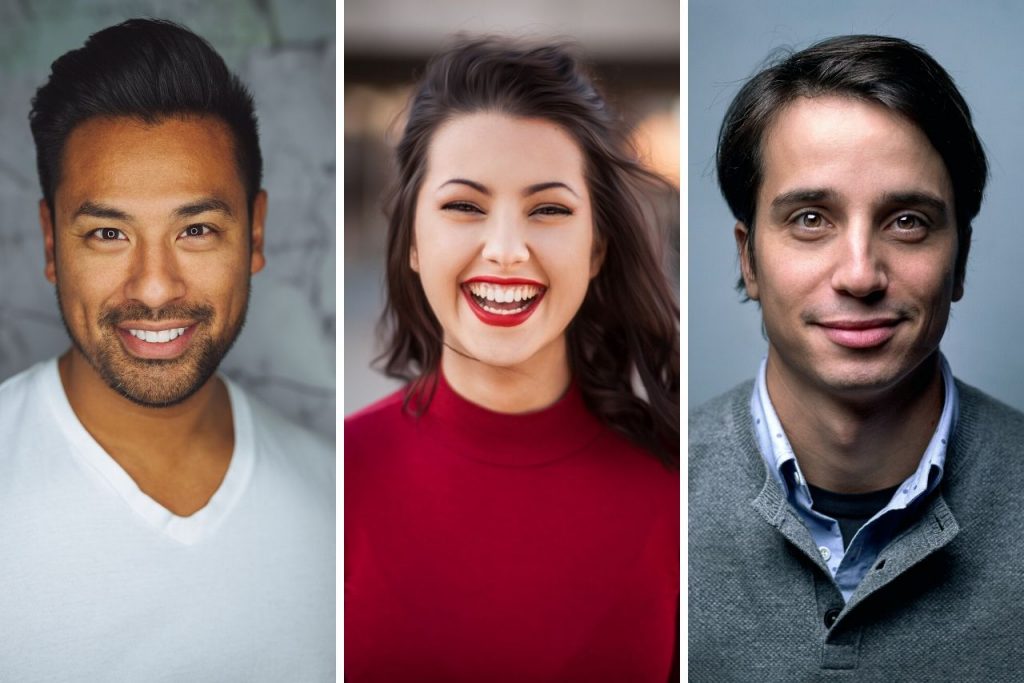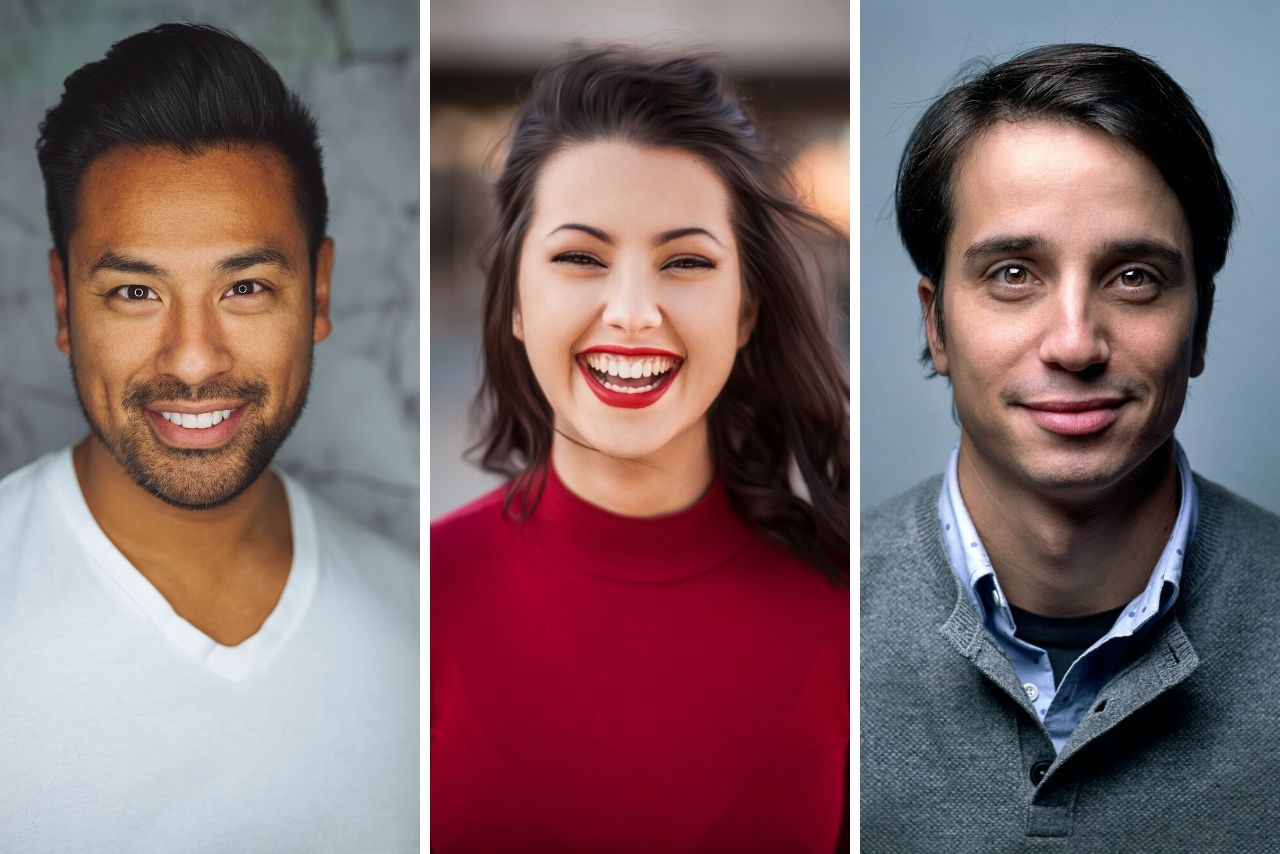 3. Freshen-up those headshots!
Headshots are expensive, so there is a lot of pressure on "getting them right". And obviously, they are a huge part of the casting process. If there is a major change in your appearance, such as dramatically changing your hair or gaining or losing a significant amount of weight, then yes you need new headshots.
You should be updating your headshots at least once a year. Not only will your appearance continue to change and evolve, but also your personality and how you come across on camera. Your headshots should really represent not just the way you look, but you as a person right now. Having headshots that don't really express who you are will just result in miss-matched castings and not a lot of bookings.
For more on actors headshot read: How To Plan and Shoot Headshots That Will Get You Cast
**Personal Note: I did a headshot shoot at the beginning of 2021 that just didn't go right! There was a problem with hair and make-up, the photographer wouldn't work with me to make it right and the shots were totally off-brand; they just didn't really look and feel like me. Actor friends told me to scrap them, but I had spent $900 on the pics and was bound and determined to use them! The results were disastrous – I basically stopped auditioning, and the auditions that I did get were just so far outside of the range that I could physically play that nothing landed. Casting was annoyed that I looked so different in my self-tapes than in the pictures, and I was spinning my wheels wasting time and not making any money. I shot new pics and was auditioning and booking again immediately. Headshots can really make or break the game so pay attention.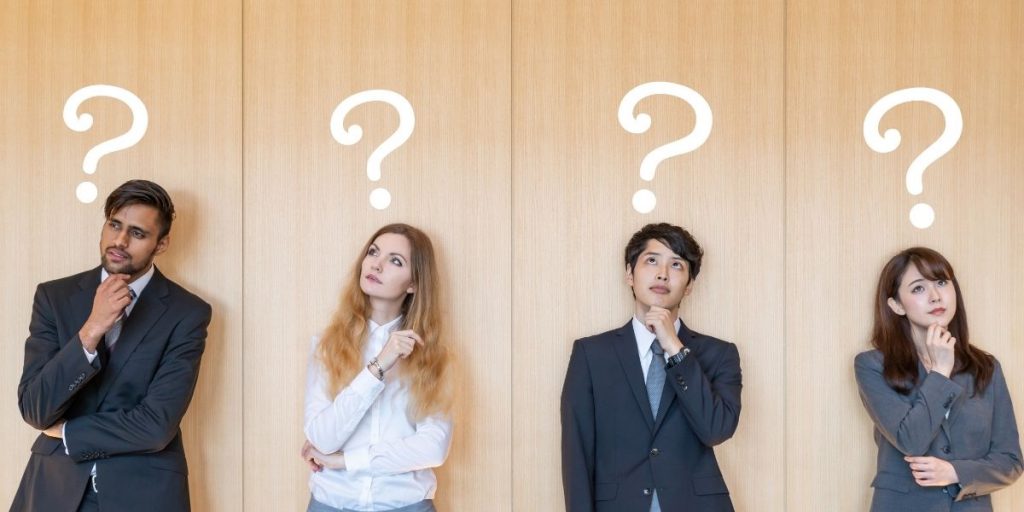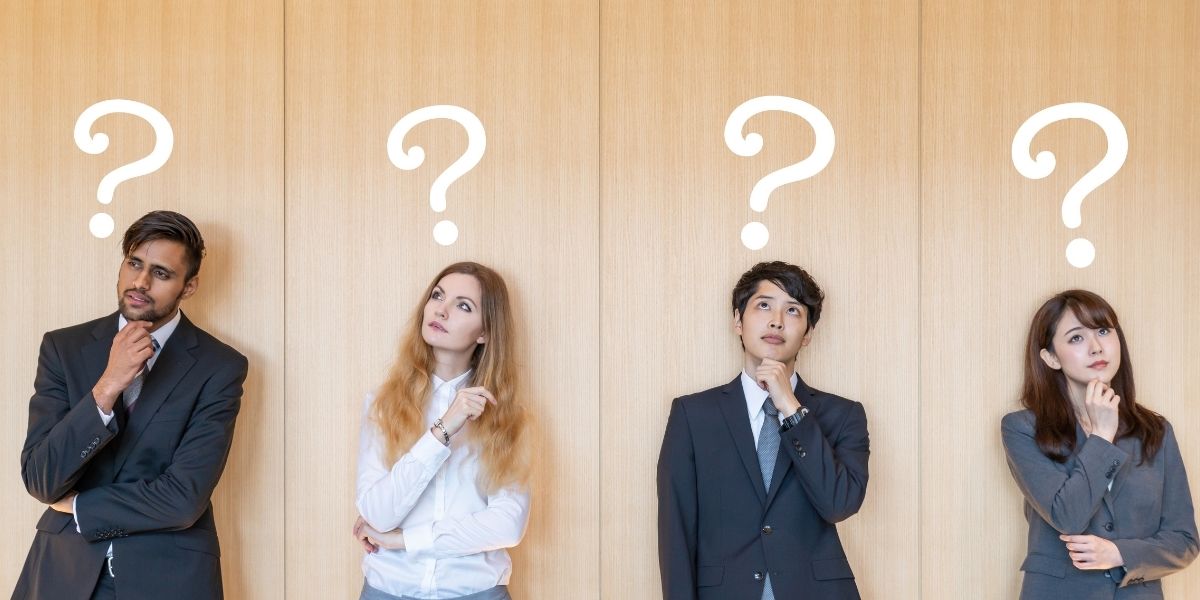 4. Check in on your type.
As I mentioned before, your individual personality will really effect how you're cast. As we go through life experiences we change. These changes will reflect in your energy, what characters you can play and of course in your face. Big life changes, such as a major move or becoming a parent can change how you come across on camera, and of course age changes this dramatically. Reviewing your current type and making sure all of your materials reflect this is something that should be done religiously once a year. It's always great to do this early in the year and let that energy carry you forward. For more on actor types and getting clear on yours read: How To Find Your Type As An Actor: 5 Easy Steps
5. Get into new classes.
This is really a big one, because not only does it up-level your skills as an actor, but it's a résumé builder, it shows casting that you have skin in the game, and then there is the expense! The type of training you need right now will change throughout your career. If you're focusing on booking more commercials then an improv class would be perfect. Wanting to get into more intense and dramatic roles, then consider a Meisner or Method Class. Voice classes, especially Linklater voice can be incredible for breaking through emotional blocks, and sitcom classes are something every L.A. actor should consider with such a high percentage of sitcoms being shot here.
Classes are going to be ever-changing and ongoing throughout your career. Jump in when you need to sharpen your skills or learn a new one. They'll keep you growing creatively and connected with the work and other actors. Not sure how to find the best acting class for you? You might also like: How To Find The Best Acting Class for You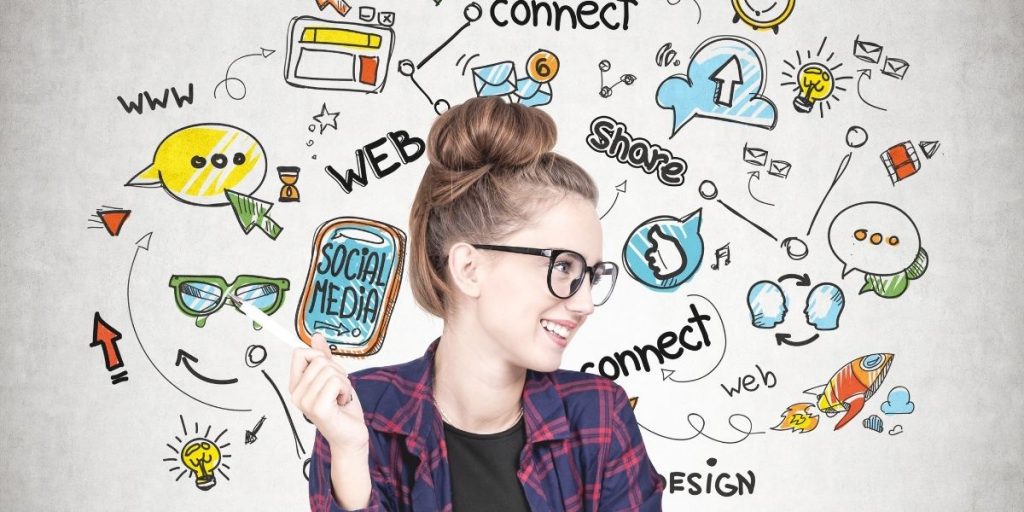 6. Revamp your social media presence.
I don't have to tell you that social media trends are changing more rapidly than ever before so it's worth overhauling your social media at least a couple of times a year. Are all of your bios, profile pictures, and header images up-to-date? Are you still relevant on this current platform? Do you want to shift your energy from one platform to another?
When casting directors or other decision-makers look you up on social media, and you can count on it that they absolutely will, like with the rest of your materials you want this to reflect the most castable you right now. For more on social media profiles read: Social Media for Actors: Why You Need It, and 5 Golden Rules to Ace Your Profiles and Book More Work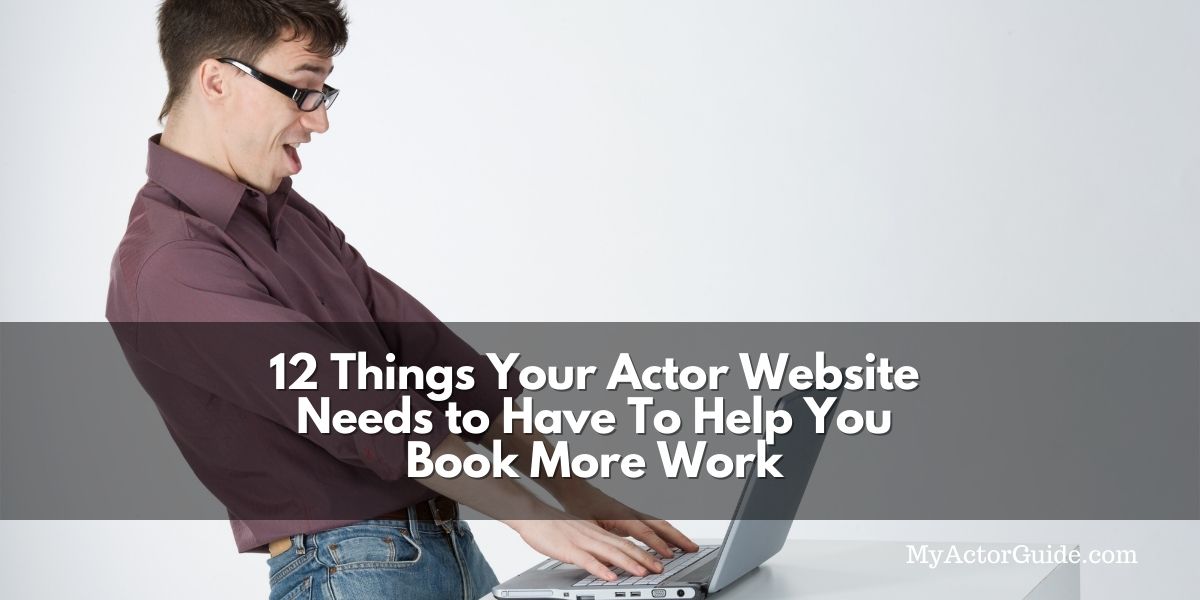 7. Add some curb appeal to your website.
Websites are the last frontier, and not something you need to worry about as a brand new actor. But for mid-level actors and up, that are really expected. Think of your website as your digital home; this is the only place that you have 100% control over the look, the feel, the content and the layout. Beyond content, you want to make sure your website format is up to date. Layouts, add-ons and features change styles rapidly and you don't want your site to feel tired or out of date. This is really your one-stop-shopping space that you can send prospective agents to and anyone else you are pitching to for work.
I go into a lot more detail on website in this article, 12 Things You Need To Include on Your Actor Website to Book More Work .
This may seem like a lot, but try to get each item on a schedule, or take a couple of weeks and of over everything at the beginning of the year or after a big life change. The best thing about updating all of your materials, is that it's kind of like spring cleaning and getting a new wardrobe all in one! Suddenly everything's new and fresh. You get an immediate burst of creative energy and confidence, making it fun and exciting to share your work with decision makers. And that, always leads to more work!
Are all of your materials up to date? What valuable tips did you pickup here? I'd love to hear from you and you never know who you might help. Be sure to drop a note in the comments below.
Like this post or love it? Tweet it. Post it. Pin it. Share it with actor friends! It's a tough business and we could all use a little help!
* Please Note:  I am not an agent, manager, or casting director. I do not procure work for actors. All information, workshops and coaching are for educational purposes only and are not a guarantee or promise of employment. Thank you for being here!