This post may contain affiliate links, so I may receive a commission, at no cost to you, if you make a purchase through a link. Check out the disclosure  for more info. And thank you for supporting free content!
Voice over is something that I never planned to do. I came up through the theatre as a kid, found my way from the stage to the camera as a young adult. The camera and I hit it off! We had an instant love affair! Rivaled only by the love that I had for a live audience. Performance is in my blood. If there is a stage, a microphone or a camera somewhere, I want to be part of it. So when someone suggested I get into voiceovers, faceless, unseen, behind a mic, I was a little less than enthusiastic at the idea. But there were classes being offered through the union, that were low cost and scored brownie points in the "professional development" realm so I figured, why not?! This is where I discovered the wonderful world of animation! Cartoon voices are waaaaay over the top, fun, uninhibited and played into my strength of wild abandon when performing. (Commercials were another story!) But I persevered with voice lessons and technical training. I probably would have left it there, but at the time a friend of mine was working at a major market radio station, and after hearing me rehearsing one day pushed, prodded and kind of insisted that I pursue this.
That was 20 years ago. The industry has changed in leaps and bounds since then, and the business of voiceovers has exploded! What was at one time limited to TV and Radio Commercials and a few cartoons, now includes a ton of web content and things known as explainer videos. It's lucrative, and can provide steady, paying work while you pursue your theatre or on-camera career. And if you're a trained actor, you're halfway there!
Here are nine simple tips for making the transition into VO.
---
1. Voice Over Is Really Voice Acting
Voice overs, which were once the realm of 'announcers' are now very much 'voice acting'. Probably more than half the scripts I get say something to the effect of "No Announcer Voices" across the top. Other buzzwords "real, relatable, friendly, best friend." If you have training as an actor, it will pay off with voiceovers. You're still a character, even behind the microphone. It's up to you to be in conversation with someone (and sometimes it's yourself), while drawing on your emotional range to express a point of view and tell a story.
2. It's a Specialized Industry
Don't make the mistake of thinking you can just jump in because you've done theatre. Today, voiceovers is equal parts: Vocal Technique, Audio Engineering and Business or getting work. This all happens before delivering the final product. You will really need to learn studio etiquette, proper microphone techniques, and since almost all auditions are done from home, basic audio engineering. There are different casting directors, and think of every audition as a "self tape".
3. Voiceovers is a Rapidly Expanding Industry… and Getting Much More Specific
Voiceovers is a rapidly expanding industry. many opportunities for finding work. But as the work opportunities explode, talent, and even booking agencies are focusing more narrowly on a just a few areas of the business. Here are some examples of areas to both find work and to focus your skills:
Commercials for TV, radio and web usage, Corporate videos, Political ads, Automobile ads, Podcasts, Voice for websites, Software demos, Real Estate walk-thrus , Instructional videos, Audiobooks, Phone greetings and IVR Systems, Video games and Animation – cartoons, talking animals etc.
4. Take Lessons, Get Training and Learn Some More
I've already mentioned some of the technical aspects, but it's also a profession. It took me many years of learning the skills, the craft and the business to develop the expertise that I was ready to present to the world and expect to be paid well for. Some of the things to concentrate on: A) You'll need to learn microphone technique and how to present the appropriate energy for the mic – very different from stage or camera. B) Learn how to interpret copy, how to edit audio, and trained your ear to hear your own mistakes C) Create and plan marketing materials, develop a web presence, and create a demo once you get to that point.
5. Demos Count
Your demo reel for voiceovers is more important than your pic and resumé for acting. It's the biggest tool to finding work as a voice actor. Demos are the only calling card you have to showcase your talents and hopefully get in the door. Professionally produced demos also showcase a few different styles and give agents and clients an idea of what jobs you are most suited for. Your voice over demo is submitted to potential employers and is really the first step in the auditioning process. Demos are also very specific; i.e. Commercials go on one demo, Narration on another, Video Games another. Today, demos can even be broken down further into more specific categories like Medical Narration, Financial Narration, Biographical Narration…. get the idea? It's always a great plan to get professional help with your demos.
6. Take Care of Your Voice Like the Valuable Instrument It Is
Voice acting is a very freeing form of acting, but that also makes your voice the only tool you've got to work with! So it's crucial to take care of your voice. Do both physical warm-ups and vocal warm-ups before heading into the studio or recording an audition – tight muscles make for a tight voice! Avoid soda, chocolate, dairy, coffee and sweets as all of these things produce a lot of mucous. Also, keep water or herbal tea available to you at all times. Stay hydrated, and drink in between takes. It really helps to cut down on mouth noise.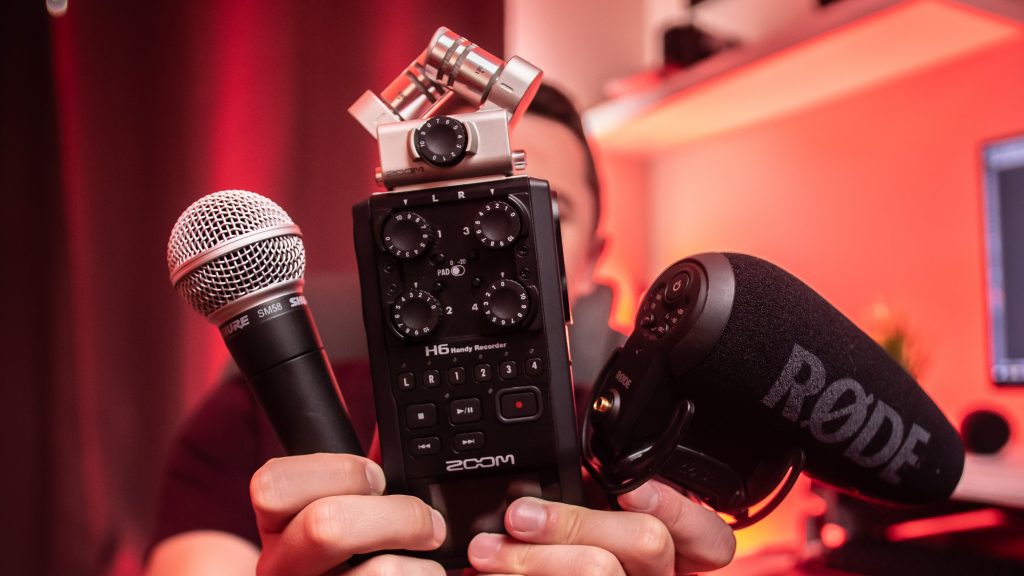 7. Learn Everything You Can About the Business
I know, I keep harping on this, but yes, it a business – a separate industry unto itself. And the people who work in this space exclusively and full time take it very seriously – it's their livelihood and chosen profession, why wouldn't they? You may be doing this as an adjunct your acting career, but give the craft the respect and time it deserves. Train with a vocal coach, study with someone who specializes in helping people launch voiceover careers, study commercials and advertising text. Educate yourself as to where the work is right now and research casting directors, agents, and other voice talent. In short, do your homework.
8.

Find Your Niche
None of us can do everything! Really. Period. I thought I could do a good AI / computer voice… until I was in the same room with a voice actress who could – she just blew me away! In that moment, I decided to stop auditioning for those jobs…she was making a killing at it, and if it came down to me and her, she was going to win every time. Me, on the other hand, I have a very friendly bubbly voice, that people say 'they love to listen to' and I get a lot of instructional videos and phone system recording… two areas where the AI voice actress is a little too cool for.
9. Become Really Good at Audio Engineering
A big part of being a voice over artist today is being your own producer, director and audio engineer. Start by listening to a lot of other people's demos and developing a good ear. Then invest some time in training and learning how to use your software and equipment in a way that really suits your voice. I find the learning curve here can be a bit steep, and YouTube is an excellent resource for videos on this.
Starting a voice-over career may seem enticing, but, like any profession, VO is demanding. Having talent is a great starting place, but learn the skills, develop your personal brand and then focus on getting enough regular work to move over to being a professional voice over actor.The voice over industry has become highly competitive as well as highly saturated, but there is always room for dedicated and hardworking newcomers. Keep in mind it is a business and a career, and yes, can be a whole lot of fun!
xo Hunter
---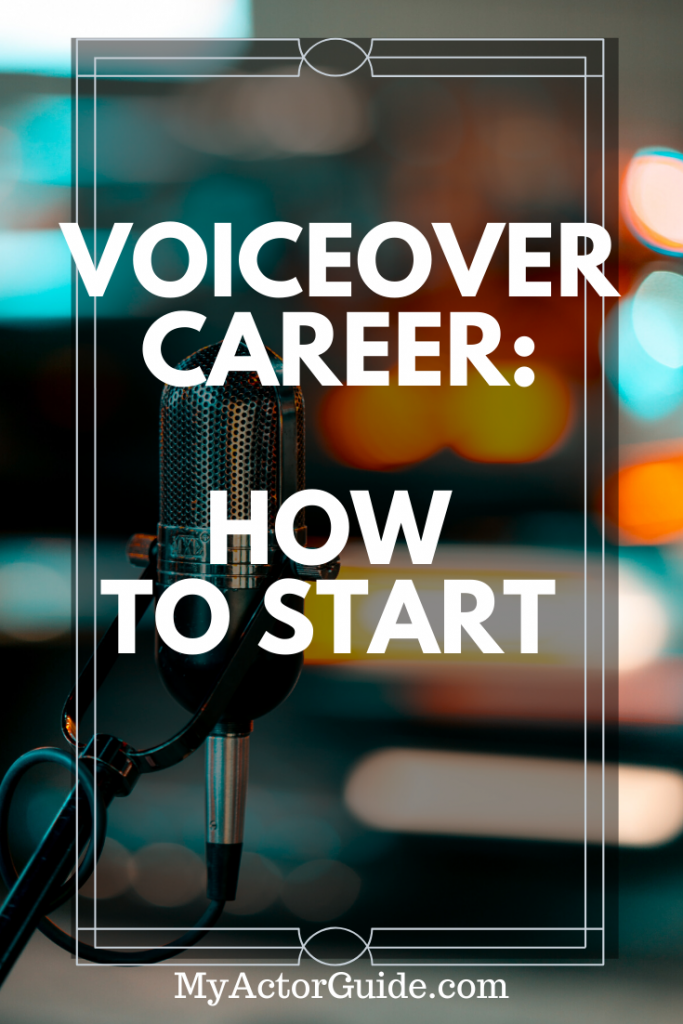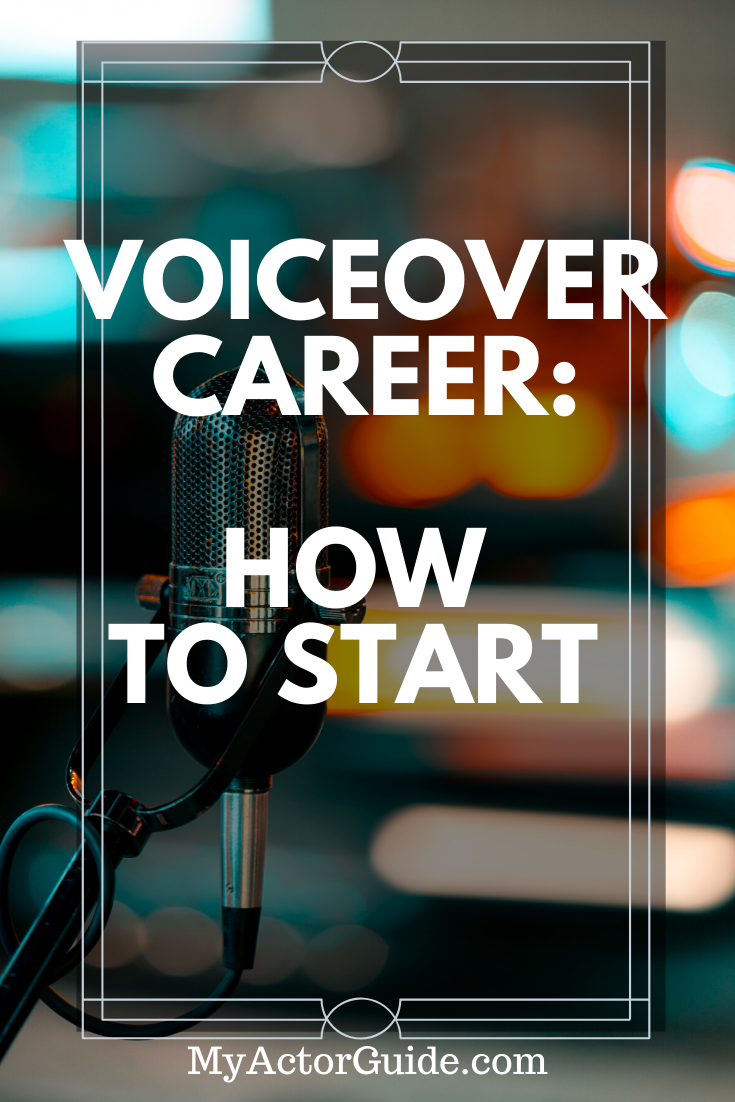 * Please Note:  I am not an agent, manager, or casting director. I do not procure work for actors. All information, workshops and coaching are for educational purposes only and are not a guarantee or promise of employment. Thank you for being here!