This post may contain affiliate links, so I may receive a commission, at no cost to you, if you make a purchase through a link. Check out the disclosure  for more info. And thank you for supporting free content!
"Getting an agent" is not like getting a dentist or hairstylist; you can't just walk into an agency, or call them up and tell them that you want to be represented and actually have them sign you. Keep in mind, that when they "represent" you, their butt is on the line. They are essentially putting you forward to casting directors and saying, "Hey, this person can do the job.". So they actually want to make sure you can. There are a few things that have to be in place for an agent to even consider you and bring you in for an interview; and remember, their reputation is on the line, so there is definitely going to be an interview and an audition.
Here are the 3 key areas to address when seeking representation:
You actually have to be able to act
You need to have professional materials and
You have to demonstrate that you are serious about your career
Now let's break these down and talk about them individually and what is going to make you stand out to an agent or a manager.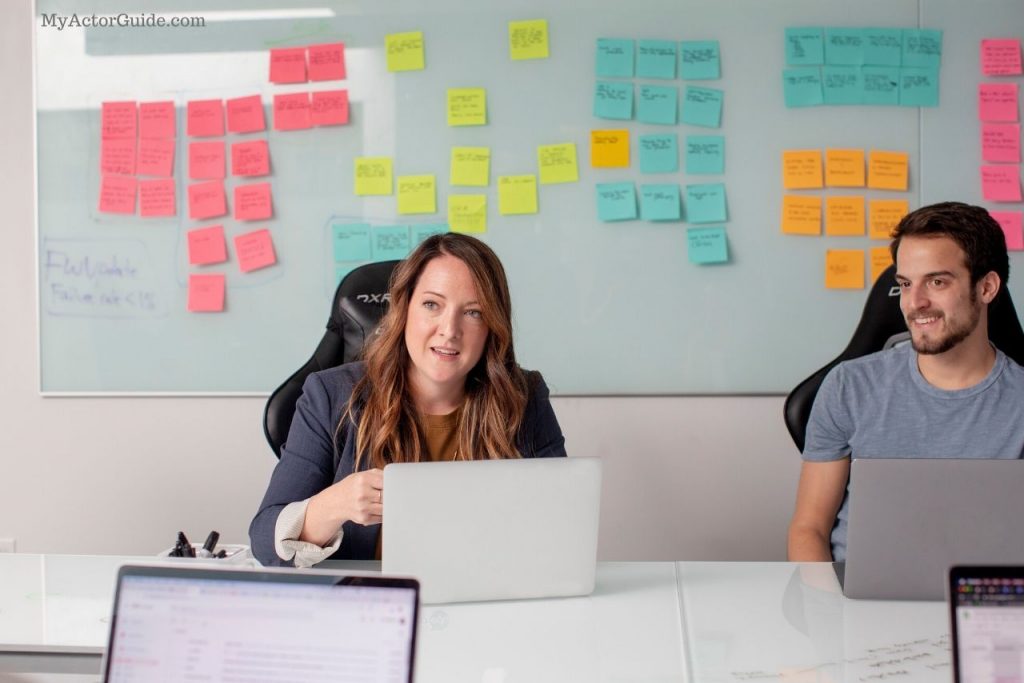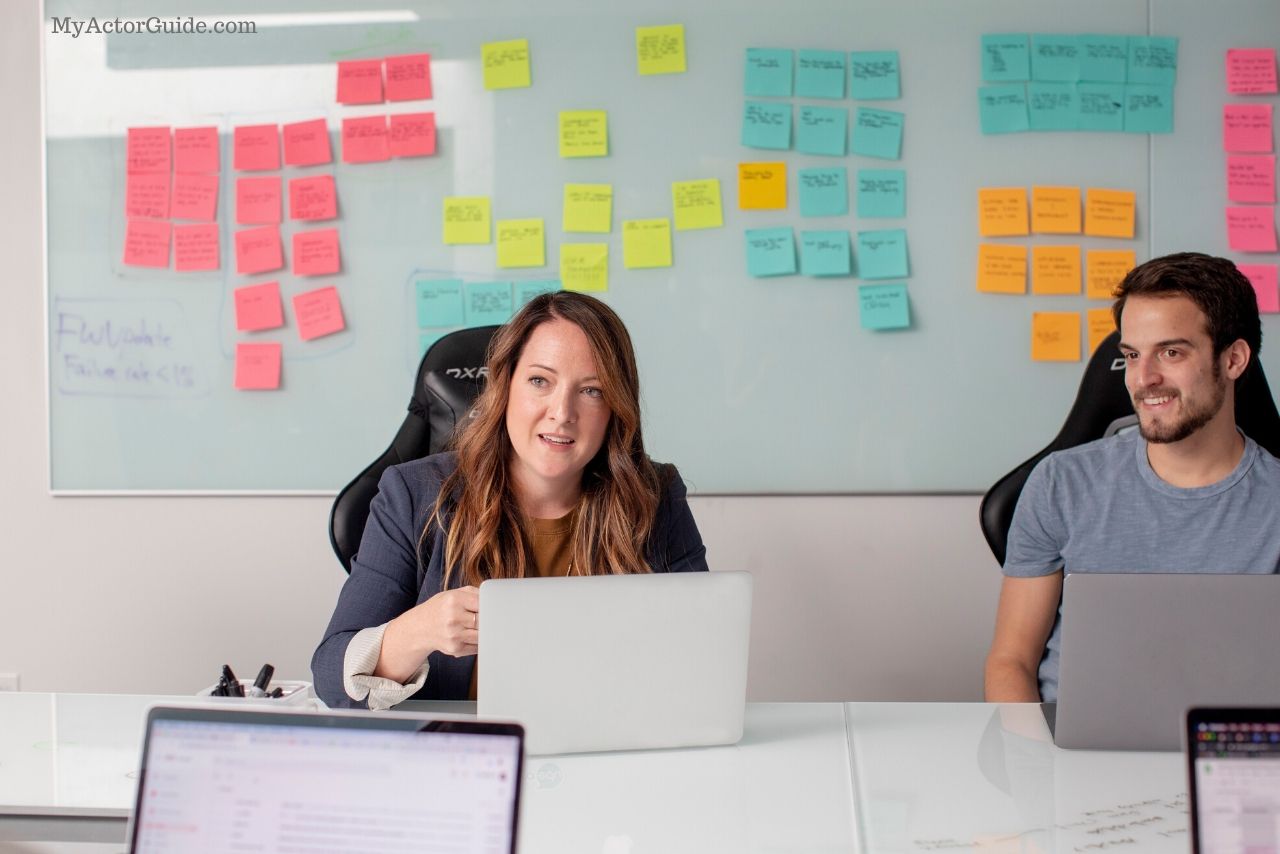 1. Acting Skills, Abilities and Training
As I said above, the agent's reputation is on the line when they submit you for an audition and you actually get to go, so they want to be sure that you can do the work! If you haven't had any acting training, this is the first place to start, and there are so many different types of training to do. I love improv as an easy way in, because it's gets you comfortable doing uncomfortable things in front of a group of people. It also helps to bust you out of your comfort zone and it's super fun! [ NOTE: improv is done best in a group, live, which may not be possible with COVID so be sure to put it on the list ]
After improv then next thing is basic acting training: how to approach text, learning lines, interacting with other actors – physically and verbally, appropriate reacting and range of emotions. So many new actors want to skip this step, but you just can't! And would you trust a stranger to cut your hair just because they say they're good with hair? Or how about let someone prepare your taxes just because the like numbers? The answer to both is probably "No". You want someone to have taken the time and put in some work to get some training. The same thing with acting. Movies, tv shows and commercials cost millions of dollars to make, and everyone working on them is highly skilled. Why would they trust an actor who isn't?
After the basics there is in-depth scene study, script breakdown, on-camera technique because there are technical aspects that must be learned, stage combat, drama, comedy, and the all important audition technique. At some point you're going to need to learn to audition, and auditioning is a separate skill. But auditions are what books you work. There are technical aspects to an audition that are different from working on-set, as well as audition etiquette and general overall expertise.
2. Professional Promotional Materials
After the basics of training and skillset, comes your promotional materials; your headshot, resume and reels or demo footage. And why do you need these? First of all, you will need them to send to the agent so they have an idea of who you are, what you look like and what you can do before they bring you in for an audition and meeting. They are also essential to set up your online profiles to submit you for auditions and to suggest you to casting directors, so they can decide whether or not to bring you in. These are the exact things that an agent needs to promote you. Keep in mind what the term "agent" means…..? Think of a real estate agent; how would they go about selling a house if they had no pictures or any information about the house? And would you be interested in shopping online if there were no pictures for anything, no descriptions or stats and no reviews? I bet the answer is no. It's the same thing in acting.
Headshots
Headshots have to be professionally taken photographs that conform to the industry standards of the market you are working in, and it does vary. Having your friend take some pics won't fly – you need professional materials. And yes, headshots can be expensive, but it's part of the cost of getting into this business and something that we all have to do. And if you don't have professional headshots, how do you think you're going to compete in a market where everyone else does have top notch materials?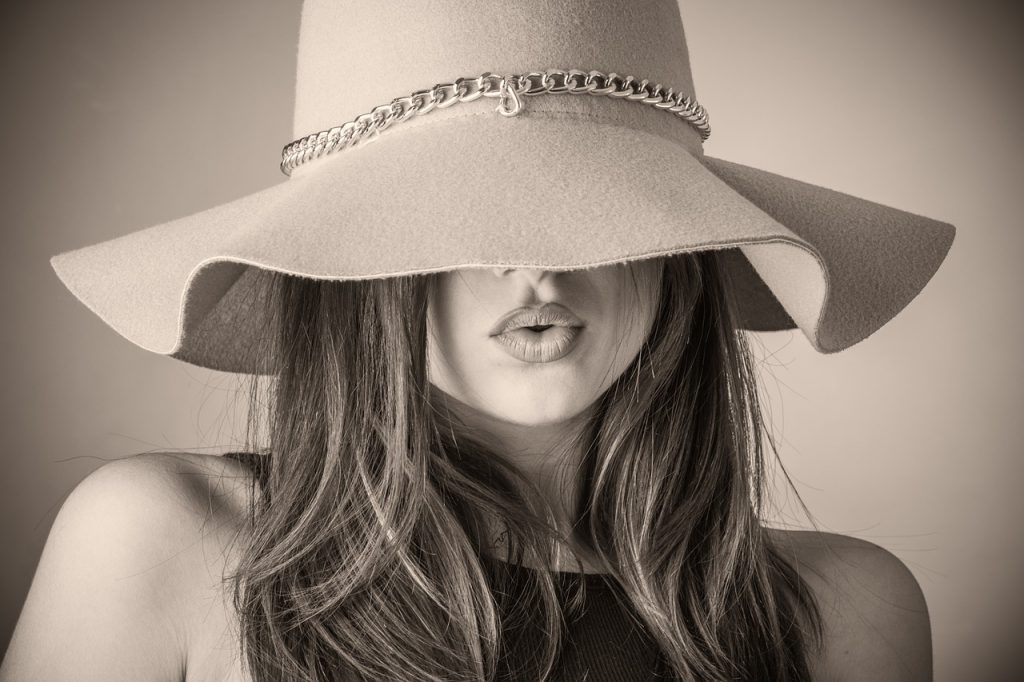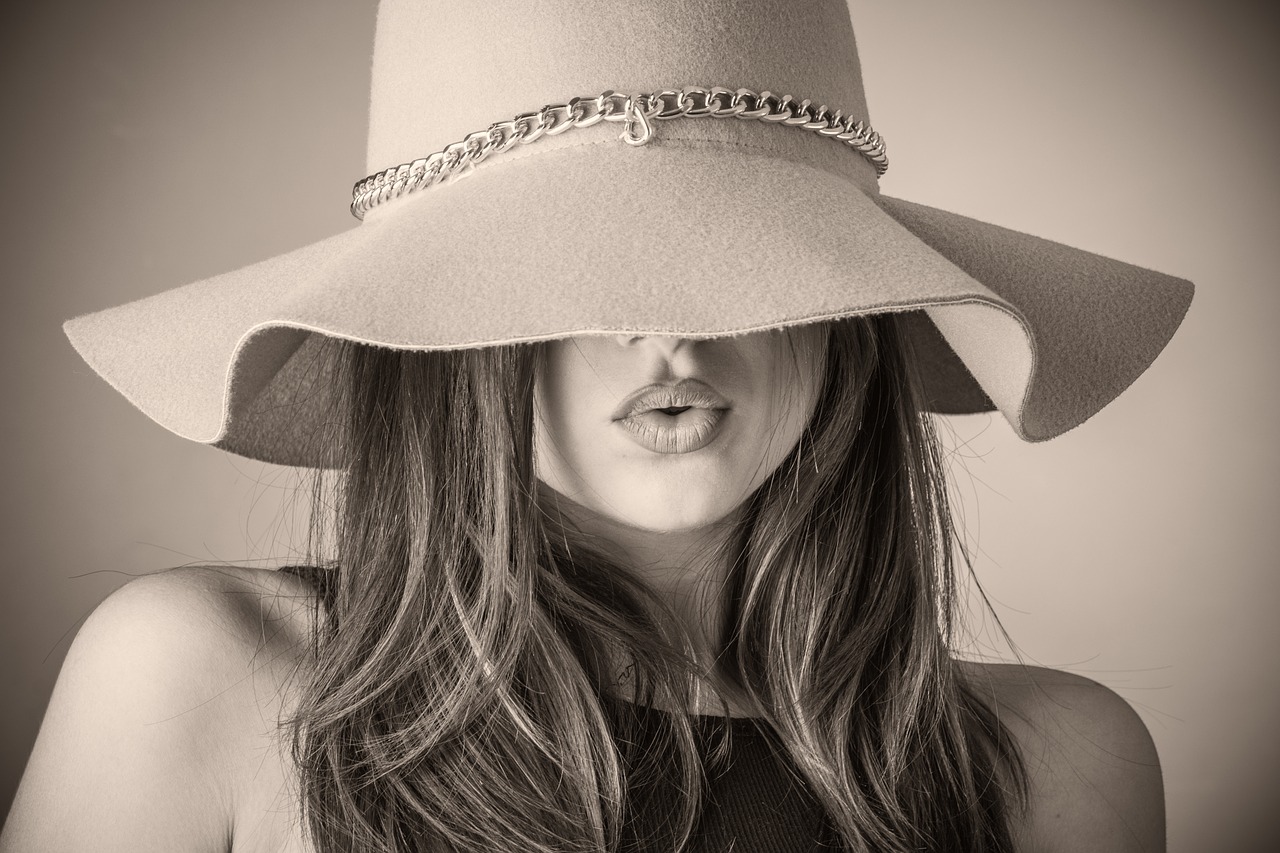 Resumes
The next thing you need is a professionally formatted resume, that also follows industry standards. Resumes include your basic info plus your credits or other work you've done to date, as well as training and special skills. (another reason to get training) If you're new to the business, you probably don't have any major feature film or tv experience yet, but it's important to have something to show that you are taking this seriously. Credits include school plays, community theatre, short films, student films and web series – all of these things go on your resume and show that you take your career seriously and that you are committed to improving your craft and getting work.
Reels or Demo Footage
For many years reels were the industry standard and expected. Reels are a series of short clips of work you've done put together to show what you can do. Now, the industry has largely moved to clips, having these all uploaded separately. Demo clips or footage are another essential to getting work, especially if you are unknown. The business is so competitive and casting directors will be hesitant to bring you in if they can't see before hand what you can do.
3. Career Commitment & Business
The final thing you need to stand out to an agent is to demonstrate commitment to your career, and it's a combination of the above items that are going to do that. Every actor I've ever spoken to has told me whole heartedly, emphatically and enthusiastically that they are committed to their career – but are you willing to put your money where your mouth is, literally, and do the work. If you're committed, take the classes, have a polished resume and get professional headshots that show who you are and that the agent can use. And think about it, how interested would you be in signing with an agent who didn't have an office, no business cards, no website or IMDB profile, no experience and couldn't show you who their clients were? You want them for their reputation, so show the same degree of professionalism and respect in return. It costs them money, somewhere in the area of $250 just for access to one of the online breakdown services. They also pay rent for their office, pay for their own business materials and have probably put in years of hard work to learn the ropes and build their reputation; this goes both ways.
Many agents in major markets get roughly 100 submissions from talent every week, so yes, standing out is important, and the things I mentioned above are the ones that count the most. Acting can be an incredibly fulfilling career, but also a highly competitive one. Keep in mind, that very few "are discovered", and even when someone gets a lucky break, chances are they've done what it takes to earn it!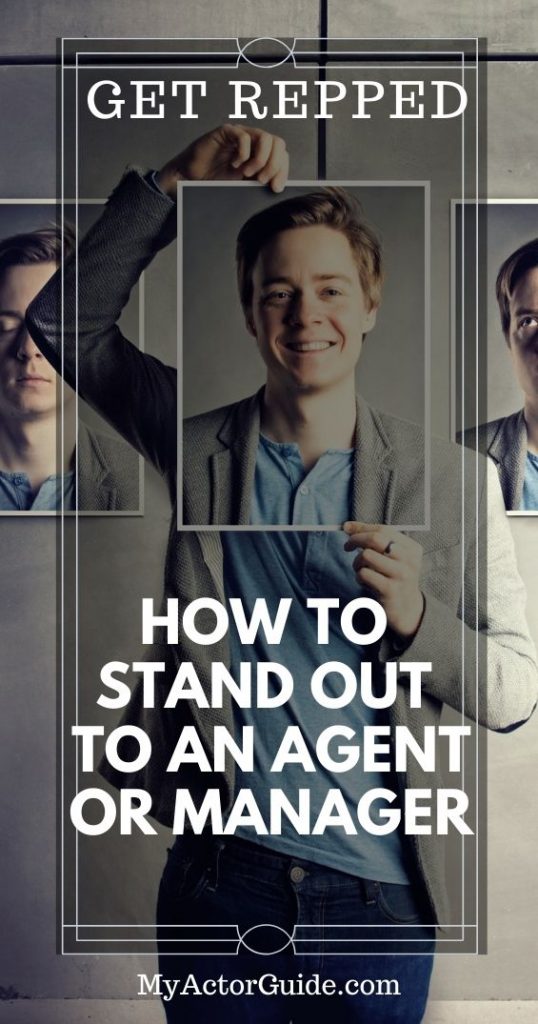 I hope this really helps you and if it does, share it, tweet it, post it and pin it! Questions or feedback? Head to the comments section below. Remember, I'm rooting for you!
* Please Note:  I am not an agent, manager, or casting director. I do not procure work for actors. All information, workshops and coaching are for educational purposes only and are not a guarantee or promise of employment. Thank you for being here!