This post may contain affiliate links, so I may receive a commission, at no cost to you, if you make a purchase through a link. Check out the disclosure for more info. And thank you for supporting free content!
It's funny that we still use the term "self-tape" …. I mean when was the last time that you actually recorded anything on tape? And some of you reading this may never have! But that should be a clue to you just how long self-tape auditions have been around. No, they are nothing new. What is new is just how prevalent and widely used they are. In New York and LA self-tapes are often used as pre-screens when they are casting a wide net for a role, or sometimes when a casting director has never met you before and wants to see what you can do before investing the time in having you come into the room. In smaller markets such as Atlanta, I hear from actors there that first round auditions are 100% self-tapes – you only ever get into the room for a callback.
* UPDATE APRIL 20, 2020: Post coronavirus, self-tapes are probably going to be the norm – it may be a long time before we get back in the audition room again. Last week I was on a group Zoom call with veteran casting director Jennifer Euston who is behind the hit series "Glow" and "Orange is the New Black" and she mentioned that Orange was cast ENTIRELY from self tapes because people were working on different coasts!
---
So what exactly is a self-tape?
A self-tape audition is one that is requested by a casting director, and is then submitted to them electronically.
The actor is responsible for recording the audition on their own, either with their own equipment or going into a self-tape studio and paying to have it recorded. The recorded audition is then sent in remotely to the casting director. This is often done through your agent or a service such as Actor's Access using Eco Cast.
The casting director provides the sides, instructions, and a deadline. Then it is up to you to prepare and record it and return it to them on time.
---
How do I self-tape?
Today, self-tapes are so common that you had better get good at them. I highly recommend that you have a system in place so you can pull off a self-tape on a moments notice. At the bare minimum you're going to need a tripod – even a table top one for your smart phone, decent lighting, a backdrop or bare wall to shoot against, and of course a reader. Funny, but the reader can often be the trickiest part! If you have trouble finding a reader, I highly recommend WeAudition, and for all other self-tape gear jump on over to my Amazon page and check out my favs.
---
What are the benefits and the pitfalls of self-taping?
One of the coolest things about self-taping is that it gives the actor the ability to work on an audition until it is exactly the way you want it to be. You can do as many takes as you like and then just submit the one or two that you really feel are your strongest work. At the same time the downside is that you can obsess over it! Try to master the former and beware of the latter.
Another huge benefit is that self-tapes allow you to be considered for jobs just about anywhere in the world that they will see you. Self-tapes also alleviate the nerves that often accompany in-person auditions. You also don't have to deal with commuting, the expense of driving and parking and maybe taking time off work.
The big downside is that you don't get to be in that room and have the one to one in person connection. It's more difficult for casting to get to know you though 2 minute clips here and there, and you also don't get to ask questions or get any redirects on the scene.
Technology has revolutionized the casting process in the last few years. There are more projects and therefore more opportunities than ever, but the easy access also means that casting directors are also bombarded with submissions and auditions, so all of your hard work might never be seen. Overall though, self-tapes have opened up access like we've never seen in the industry before. Taking the time to master this crucial skill can mean the difference between eventually getting in the room and booking the part, or not.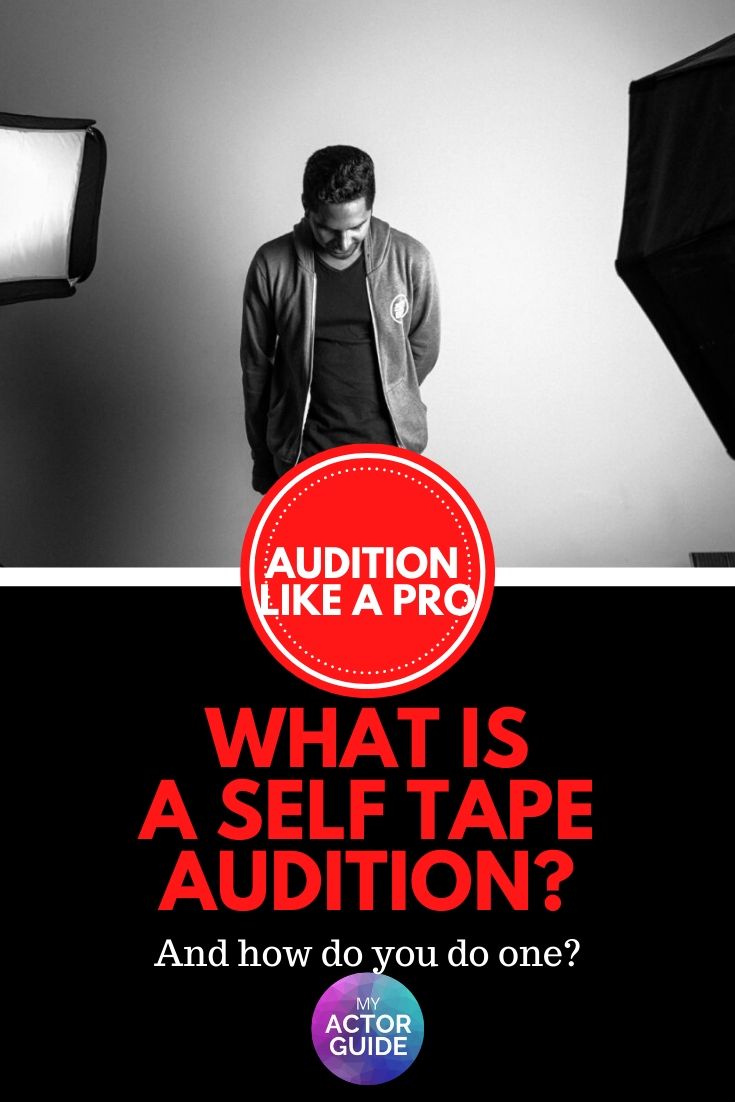 * Please Note: I am not an agent, manager, or casting director. I do not procure work for actors. All information, workshops and coaching are for educational purposes only and are not a guarantee or promise of employment. Thank you for being here!