This post may contain affiliate links, so I may receive a commission, at no cost to you, if you make a purchase through a link. Check out the disclosure  for more info. And thank you for supporting free content!
Day job. Side hustle. Survival job. No matter what you call it, pretty much every actor is going to need this at one time or another, and maybe many times over the course of your career. It's that thing that you do that keeps the lights on, allows you to still eat and live in-doors… and of course pay for all of those expensive headshots and acting classes, while you pursue your dream career.
Pretty much everyone I know in the business has spent time waiting tables, bartending, supply teaching, or working a 9-to-5 job that made auditioning a real challenge. All of these choices are sane, valid, and often times necessary.
And most actors I know, yours truly included, have ended up doing some compilation of part times gigs. It hardly ever feels fun or even remotely supportive in any way, and usually leaves you frantic, exhausted and still struggling to pay the bills even when you are juggling three 'side gigs' with no days off.
Over the last decade, the employment landscape has radically changed. As a society we're moving more and more towards a gig economy. There are a far greater number of viable options for actors (or anyone) who wants to make decent money, live a quasi normal life and have a somewhat flexible schedule. All this plus having the creative energy left at the end of the day to invest in passion pursuits, whether that's an acting or other artistic career, raising a family or maybe even a deep dive into your yoga practice.
Today, actors have more opportunities than ever when comes to making extra, or even steady cash. And yes, I've read all the articles touting online surveys, that never tell you you're going to have complete hundreds of them to make even $5, or watching a seemingly endless stream of random videos for less than 1¢ each. Yes, really. No, that's not a typo. And don't worry, that's not even close to what I'm suggesting. I'm talking about real money and practical options, where you can make a decent living, keep your dignity in tact and maybe even live a little on the road to stardom. Most of these jobs can be done either full time or part time, you get to work from home, and best of all, you get to decide on what terms you make money.
There are a couple of resources I can offer you to help you on your job search.
Here is a list of the top 100 companies that regularly list work-from-home job openings. And while you may not be qualified for some of them, fear not! You can take a certificate or training course online—for free—to beef up your resume! There are also plenty more relevant certificates online that you can pay for.
10 Work From Home Jobs Perfect for Actors This is a list that I personally put together of jobs that I have found tend to vibe with an actor's lifestyle and personality and where you can make a real full-time income – from home!
Remember, the key to earning a regular, consistent income every month is by being consistent in your efforts and try to sign up long term clients vs one-of pay-as-you-go that leave you always chasing the next one. Having that steady income let's you sleep a little easier at night, and when you're doing something that you don't actually hate, you'll be much more likely to carry those good vibes over into your acting career.
Would love for you to leave a comment below with what kind of survival jobs you think are the best?
And don't forget to share this post with an actor friend who may need it too!
Hustle hustle! And always follow your dreams! xo Hunter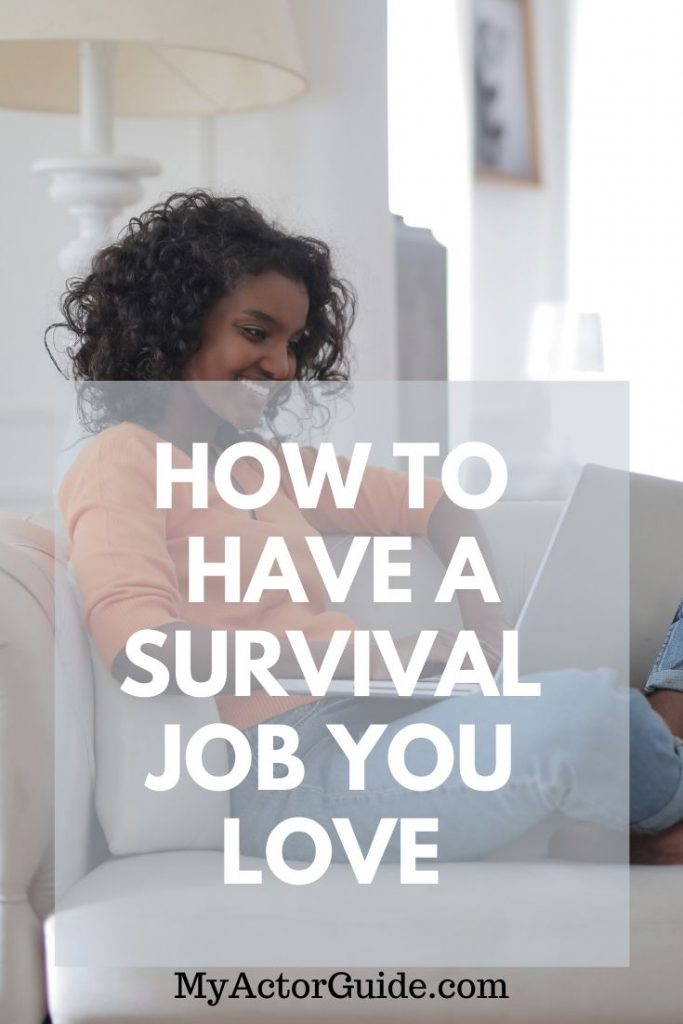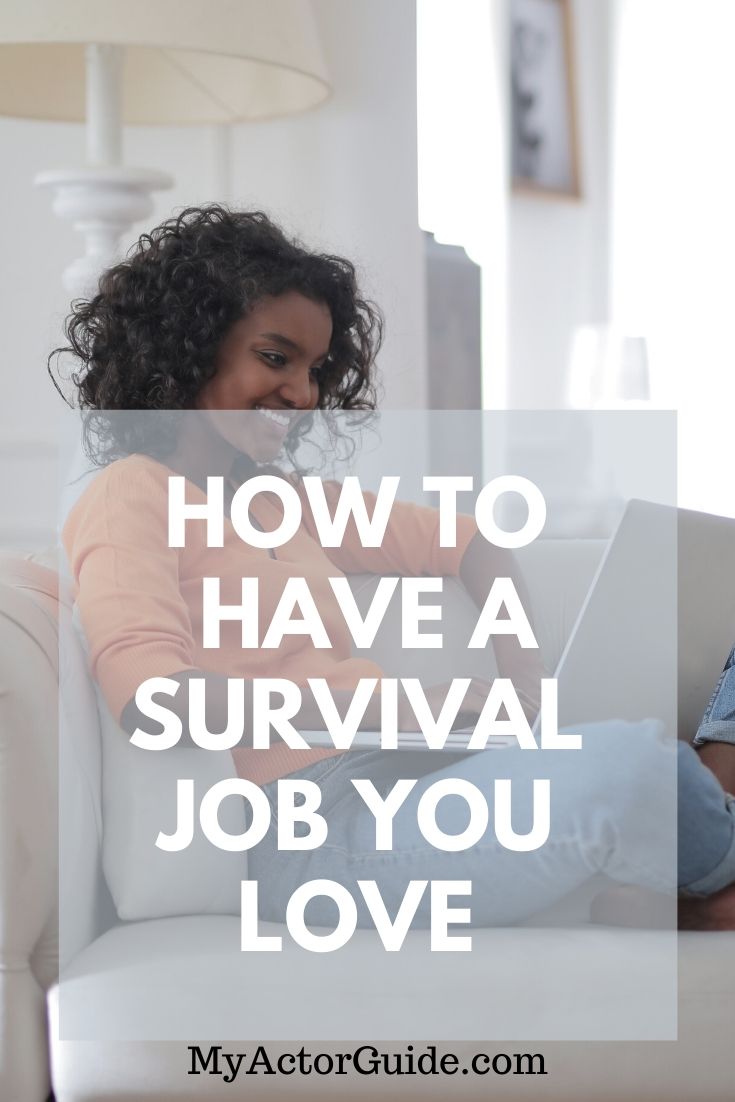 * Please Note:  I am not an agent, manager, or casting director. I do not procure work for actors. All information, workshops and coaching are for educational purposes only and are not a guarantee or promise of employment. Thank you for being here!