Join me for wonderful, informative and heartwarming interview with NYC Casting Director, the amazing Brette Goldstein, CSA. Brette gives us the inside scoop on a new platform casting directors are using for virtual auditions. You don't want to miss this!
---
A little bit about Brette…
Brette has cast five television series (USA, LMN, Lifetime, History Channel, Investigation Discovery), over 50 independent films, 200 commercials, 100 plays, seven pilot presentations (including "Odd Mom Out" for Bravo) and numerous new media projects. She was also the resident casting director at Washington, DC's Folger Elizabethan Theatre for ten seasons.
Films Brette has cast have won awards and been official selections at most of the major film festivals, including Sundance, Tribeca and Cannes. Brette is the former Co-Producing Director of Washington Jewish Theatre, Production Manager at Washington Shakespeare Co., and Associate Producer of the Washington Theatre Festival.
She is also working on three projects (one series and two films) in development and currently casting an independent film and commercials.
Where You Can Find Brette, and Ways to Connect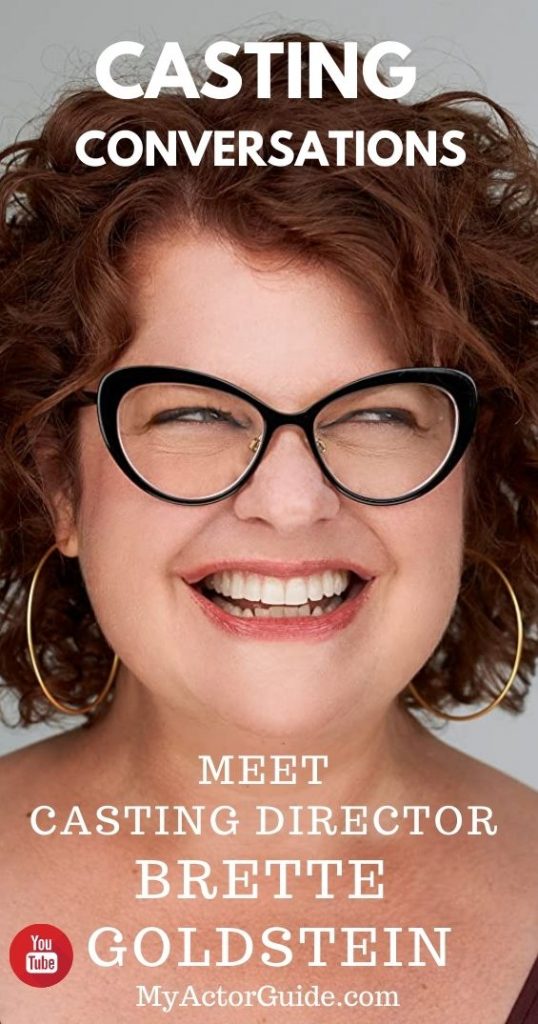 If you love this, be sure to share it, tweet it, pin it and post it!! Acting is a tough business and everyone could use a little help!