These are a few things that will help you get going and working like a pro! I don't have all of them, but many or something similar. If I'm recommending it, it's because I think it's a great option!
*Some of the links below are affiliate links, so we may receive a commission, at no cost to you, if you make a purchase through a link. Thank you for supporting the free content!
---
PLEASE NOTE: the gear in these sections changes from time to time because I'm linking to Amazon.com so it's based on their availability. I do try to keep on top of it and make sure it's up to date with similar items 🙂
---
Self Tape Set up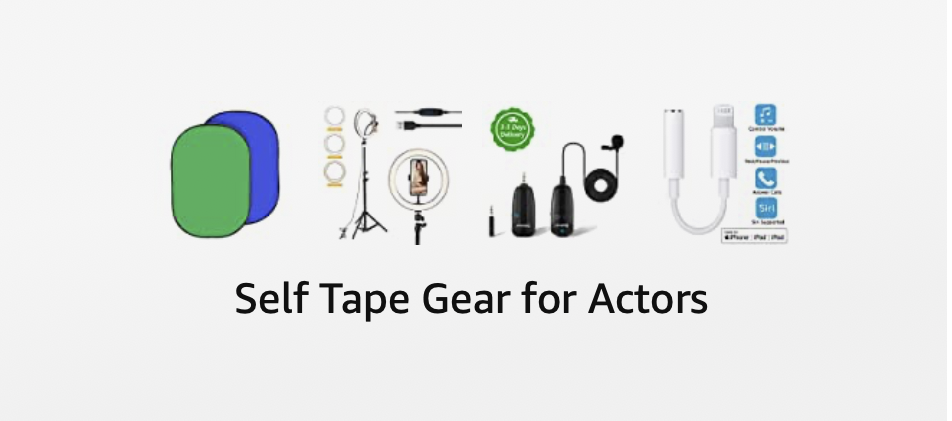 So many auditions these days are done by self tape, and post corona virus we are probably going to be seeing ALL self-tapes for a while so you're going to need a good set-up. This is compact to store, quick to set up and super useful! You don't need everything to get started but at least get the ring light and stand with a holder for your smartphone.
Fun Fact: According to veteran casting director Jen Euston, "Orange is the New Black" was cast ENTIRELY off of self-tapes because production was working on different coasts!
---
---
Home Voiceover Gear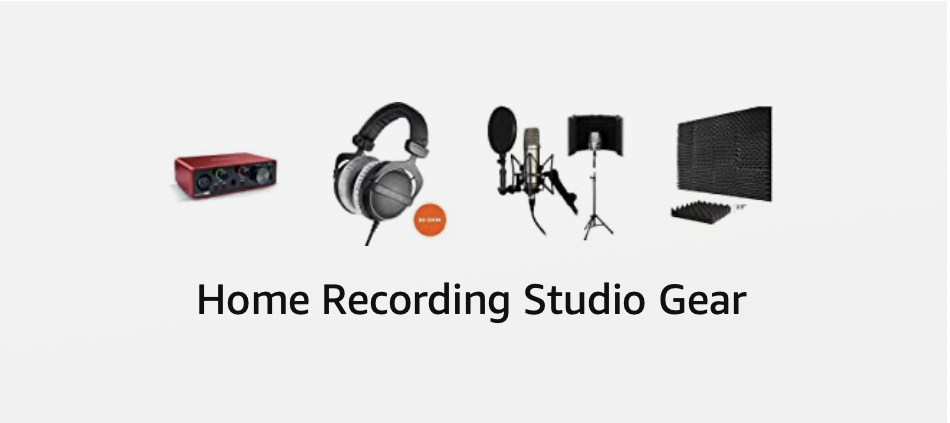 Just getting testing the waters in voiceovers? There is some awesome starter options here. Every thing you need to get going and at a pretty decent price. (Hint: don't skimp on the headphones – you're not working with an audio engineer so you really need to be able to monitor yourself well.
Home Studio Pro Tips
It's got to be something that works well for YOU and YOUR VOICE and YOUR SPACE… we're not all the same and I've had to change my set up when I moved.
DO
Get good professional equipment – no USB mics!
Pay attention to sound quality and sound dampening in your recording space
Select equipment that works well for YOUR voice
DON'T
Go all out spending a fortune on recording equipment – equipment won't make you a better actor, it just sounds good!
---
Recording Software Recommendations
TwistedWave – $79, for Mac only, easy to use and very intuitive
Audacity – works on Mac or PC. Completely FREE but not super intuitive
Adobe Audition – amazing for multi-channel mixing, and a little more robust than the average VO artist needs. Adobe stopped support the purchase version of this software (😡 $900 later!) and now it's available only by online subscription. Subscriptions costs between $21 and $83 depending on commitment etc.
Note: Most VO recording is done at 44,000hz, 16bit MONO
---
Books on Acting
There are so many books on acting, but a few core books that every actor should really read. Here are my favorite pics – some of the books that have helped me most in this industry and with my career.
---
For a full list of things I love check out my Amazon store