Have you ever wondered what it takes to become an actor?
Or maybe you've already started on your acting journey but you're not sure what the next steps are?
Find out exactly what you need to do next to be a working acting; an actor who auditions regularly and books work easily…. only on My Actor Guide.
The Actors Success Path is a complete game changer! This is the exact process that every working actor goes through and the same process I walked so many aspiring actors through.
It's like getting private career coaching absolutely free! And you won't find anything like it anywhere else! Only on MyActorGuide.com
The Actors
Success Path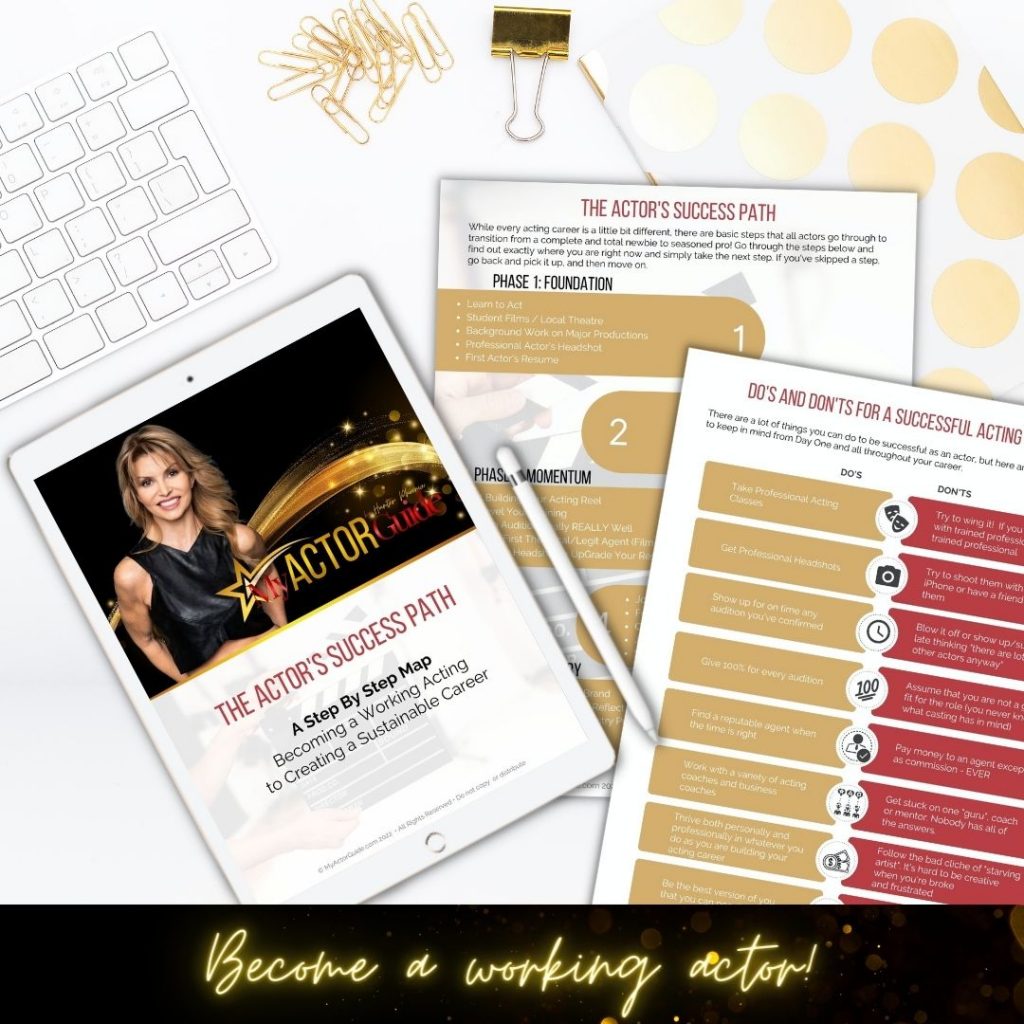 Make your dreams come true!