This post may contain affiliate links, so I may receive a commission, at no cost to you, if you make a purchase through a link. Check out the disclosure for more info. And thank you for supporting free content!
Last Updated on
Hi Everyone! I'm sure we all need a little extra support right now so I've pulled together a list of resources for actors. I'm trying to keep this updated daily, and maybe even continue it in the future. If you have any suggestions or requests please don't hesitate to reach out!
UPDATES for: MAY 28
STATUS UPDATE: So as the world starts to slowly open back up, casting director open calls and generals seem to be slowing down….. and there's already a TON of info in here for other stuff! I will continue to update with whatever comes up as well as FREE classes, webinars etc… but not every day – probably every other day moving forward. As always, if you hear of any goodies that aren't listed on here or have a suggestion, be sure to reach out! 😀🎬 Hunter
BTW… if you're looking for work, check out this article from CNBC – The 10 companies hiring the most remote freelance workers right now https://www.cnbc.com/2020/05/19/10-companies-hiring-remote-freelance-workers.html
---
Open Calls + Challenges + other fun stuff!
---
NEW!! Casting Director Katie Griffin has a new challenge on her IG called #sidelinedbutnotsilenced. Check it out on https://instagram.com/katiegriffincasting – scroll through her most recent post(the one with a girl in a mask) for all the details. Winner will receive a $100 Amazon gift card. Deadline to submit, May 30th at 11:59pm EST.
NEW!! And ridiculously cool!! The Casting Director's Cut is putting together a HUGE project … the BIGGEST INSTAGRAM MOVIE EVER … shot entirely from SELF TAPES! Check out their Website and IG @TheCastingDirectorsCut https://instagram.com/thecastingdirectorscut for more info!
NEW!! Casting Director Stuart Stone just launched The Commercial Challenge!! The winner gets $100 to a charity they choose + a 30 min call with Casting Director Stuart Stone AND his book "The Keys to Commercial Acting". "Ages 8- 80 Rules: 1.Perform a 30 or 60 Sec commercial of your choice. Be creative. -you can create one of your own or use a commercial you have on hand. No creative editing… just perform as if you were in a casting studio. You can use a specific room of the house if needed. 2. Post to your Instagram Account….Each post must include the following has tags •#CommercialChallenge •#Stonecasting •#StoneActingStudio Deadline June 9th HAVE FUN, GET CREATIVE!!!!" Check out Stuart's IG for full deets! https://instagram.com/stonecasting
NEW!! Alison McBryde Casting is holding ANOTHER round of generals! You're going to need an ActorsAccess.com account for this one. Click here to see the breakdown.
Casting Director Bonnie Gillespie is hosting a FREE Self-Management for Actors Summit. This is going to stream daily between May 22 – 31, 2020 Last I looked there were 24 incredible guests speakers including a couple of big name CD's! Get all of the info and sign-up here: https://bonniegillespie.com/summit P.S. Bonnie also wrote a book titled: "Self Management for Actors" and you can grab that here.
NEW!! OPEN CALL / CONTEST: VOICES THAT GIVE From the website: "Voices That Give is a global competition designed to help artists of all genres and experience levels showcase their true talent." AND… launch your career while raising funds for orphans and children in foster care. They are inviting artists of all genres and experience levels to submit a video showcasing your best work. The grand prize for actors is $10,000.00, national media attention, a walk on role in a Hallmark Channel movie, a meeting with a prominent Hollywood talent manager, and career mentorship from Jen Lilley. Full details here: https://orbiiit.com/contest/voicesthatgive Deadline to complete your submission is May 31.
GENERALS! Katie Griffin Casting is also offering Free 10-Minute General appointments to talent (virtually course!) and is planning to continue to offer them until the quarantine is lifted! SCHEDULE HERE: https://www.katiegriffincasting.com/together The schedule is currently booked, but they're suppose to be be releasing more appointments through June… keep checking back! Announcements are pending this week. FROM THE CASTING OFFICE: "Want a chance to bee seen sooner? I new appointment is added every day with a daily announcements on Instagram so be sure to check it out!" https://www.instagram.com/katiegriffincasting/ or check out https://www.katiegriffincasting.com/together for more info.
---
The #BGBWorldMonologue Challenge, initiated by BGB actor, writer, and teacher, Kyle Secor, has drawn hundreds of actors together from several countries to express their creative voices and help raise $ for the SAG-AFTRA COVID-19 Relief Fund! Just shoot a short Monologue, original or not, post it on social, tag @bgbstudio, (you can tag us in one you've already done), add the hashtag #BGBWorldMonologue, and help raise $ for actors and artists in immediate need. Full details here https://bramongarciabraun.com/the-bgb-world-monologue-challenge/
#CastingCrushesCorona – Tried WeAudition yet? They're blowing up Twitter with this hashtag and have CD's doing generals via the platform So fare it's all been U.K. CD's but keep your eyes open on Twitter!

NEW!!

CASTING OFFICE UPDATE: Donna Grossman Casting is going full out virtual with their own online casting system! NO OPEN CALLS. NO EMAILS. Will still be casting on a project to project basis, and talent will be selected and invited to audition… but completely virtually! Audition videos will be uploaded to a password protected site created by Donna Grossman Casting. If a project has a callback, this will be live and virtual with the Director and Donna Grossman. Casting notices will be sent to specific agents and put up on Casting Networks.

As a result of the new Virtual casting system, Donna Grossman is now casting in all markets.

GENERAL MEETING! CD Jeff Hardwick announced another round of generals on twitter. All you have to do is… "send a DM here or email us with hs/resume and if age/look fits upcoming film/roles of scripts that are ready to go when lockdown is lifted, will respond and set up a Zoom time." www.twitter.com/jeffhardwick8
CASTING SUBMISSION REQUEST – CD Andrea Bunker Casting (LA) is asking that you send your acting reel. Include your bio. Email reel/footage to: abunkercasting@gmail.com . *Videos that do not require downloading are strongly preferred! i.e. Youtube, Vimeo etc. . www.instagram.com/andreabunkerla
CASTING SUBMISSIONS REQUEST – Elevator Casting (LA) is asking for actors to send reels, improv, sketch, shorts, monolologes, characters, etc. contact@elevatorcasting.com www.instagram.com/elevatorcasting
CASTING DIRECTOR OFFERING FREE CONSULTS!! – Taylor Casting (LA, print & commercial CD) is offering a limited number of free consultations to actors to help with things like headshot selection, your profiles, etc. Appointments are 14 mins long. Read IG for details: www.instagram.com/taylorcasting
GENERAL MEETING: Liz Lewis Casting has announced more general meetings. Unfortunately the slots fill up almost immediately, but she does add more, so more so keep an eye out! http://www.lizlewis.com / https://www.signupgenius.com/go/904084badac29a2fc1-general http://www.instagram.com/lizlewiscasting
CD Ryan Glorioso announced general meetings. Slots are currently full, but fingers crossed he does more! Keep an eye out & let me know if you see slots open! www.instagram.com/ryglo
---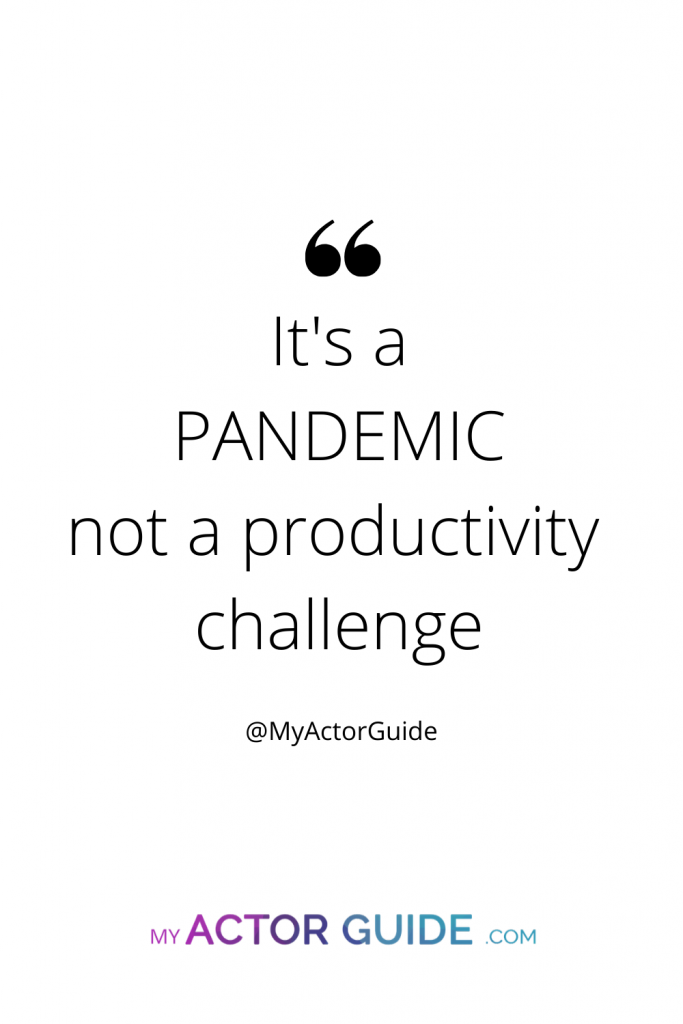 HOT TOPICS
MUST READ:
LA Times: After the coronavirus, the race to resume film production goes global Very interesting article on where production is going to be going to get things moving again. https://www.latimes.com/entertainment-arts/business/story/2020-05-18/after-coronavirus-global-film-production-back-to-work-hollywood
Reopening Hollywood From Insurance To Testing, Crowd Scenes & Craft Services, Here Are The Pandemic Problems Studios Are Trying To Solve Before The Restart This article was published in Deadline on April 15th and is a very detailed look at what it's going to take to re-open Hollywood https://deadline.com/2020/04/how-hollywood-reopens-coronavirus-shutdown-production-insurance-actors-crews-1202908471/
Stimulus Check and Unemployment Assistance
MAY 21: Track your stimulus check through the mail The US Postal Service can send you a heads-up when your stimulus check is coming in the mail. See how to set up the free service on your phone or computer.
MAY 21: What's the deal with the SECOND stimulus check? Get all of the details here: https://www.cnbc.com/2020/05/21/how-long-it-could-take-before-a-second-stimulus-check-is-in-your-hands.html
So what's going on with the stimulus check? And did you get yours yet? Check the status of your payment at the new IRS online portal Get My Money https://www.irs.gov/coronavirus/get-my-payment
---
Renters: How
to Get COVID-19 Rent Relief
CARES Act Eviction Protection Great information here on what your options are if you can't pay the rent right now. From the website: "The CARES Act, signed into law Mar. 27, 2020, provides 120 days of eviction relief for tenants in federally-backed housing. Specifically, you may not be served with an eviction notice until July 25, 2020 and the notice must give you 30 days to leave the property (Aug. 24, 2020). During the 120 day eviction moratorium, your landlord may not charge you late fees, penalties, or other charges for paying your rent late. It's important to note that the eviction moratorium does not relieve you of your obligation to pay your rent. It merely forbids your landlord from evicting you during that period for late payment." https://www.investopedia.com/renters-how-to-get-covid-19-rent-relief-4800858
COVID-19: Guidance for Landlords and Tenants This is a private lawyers website and provides information for both landlords and tenants – it's good to consider both sides. https://www.bbklaw.com/news-events/insights/2020/legal-alerts/03/covid-19-guidance-for-landlords-and-tenants
LA Specific
Resources for renters assistance, food banks etc are available on https://www.lacity.org
---
Unemployment Insurance & Pandemic Unemployment Assistance
What you need to know about unemployment benefits in the coronavirus relief bill https://www.cnbc.com/2020/03/26/coronavirus-relief-bill-what-to-know-about-unemployment-benefits.html
A Guide to Pandemic Unemployment Assistance This is an excellent resource – very clear and easy to understand! https://www.in.gov/dwd/dua.htm
Unemployment Insurance Relief During COVID-19 Outbreak This is the U.S. department of Labor website – good to get all of the detail you can before moving forward. https://www.dol.gov/coronavirus/unemployment-insurance
---
Information 0-1 Visa Holders
If you're here on an 0-1 Visa this can be a really confusing time. This is an immigration attorney's website but provides fairly comprehensive information .
---
Discounts + Freebies for Actors
NEW!!

The Richard Lawson Studios has moved classes completely online and offers

FREE WEBINARS EVERY SATURDAY

with master teacher Richard Lawson (https://www.imdb.com/name/nm0493311/). You can keep up to date with what webinars are being offered, and the link to register via zoom, on their Instagram: https://instagram.com/rl_studios the usually get 200+ people tuning in so sign up for a little weekly inspiration and motivation! For more information www.richardlawsonstudios.com
BGB Studios (think CD Risa Bramon Garcia + Steve Braun) is offering

FREE Virtual Sit-Downs

"We talk shop, we talk art, and we help each other get through this with some dignity, humanity, and grace, and do what artists do, no matter what."

NEXT ONE: Friday, May 29th at 11am PDT

https://bramongarciabraun.com/bgb-sit-down
Also at BGB Studios – $25 Pop-Up Classes! See their current classes here: https://bramongarciabraun.com/popup-classes
Actors Access has made their ECO Cast (online self tape submissions FREE for the next couple of months, PLUS I noticed that they added a full 4 FREE MONTHS on to my annual membership – gotta love them!! https://actorsaccess.com for more info
Casting Networks / LA Casting: If you really need it, LA Casting / Casting Networks will reduce your subscription fee by 50% for 2 months YOU MUST REQUEST IT. support@castingnetworks.com (213) 201-8100
TalentBoom is offering all artists a FREE talentboom pro website for life!! Gotta use the code: tbYEARLY100 https://www.talentboom.com
LA Reels: All demo reel edits are now 10-25% off plus you get a free demo reel overview. Check it out! https://lareels.com/edits
VO ACTORS – time to step up your game with Source Connect? If you're a union member SAG-AFTRA actors get 20% off Source Connect Set-up with SAG-AFTRA Promo Code. The information is under "Deals & Discounts" the code is SAGAFTRA20 https://www.sagaftra.org/source-connect-subscription-set
VO Edge Studio: is offering a $25 discount on private coaching sessions. Discount Code: AMAw/DG25 https://www.edgestudio.com/voice-over-training
---
Learn from Home
NEW!! The Richard Lawson Studios has moved classes completely online and offers

FREE WEBINARS EVERY SATURDAY

with master teacher Richard Lawson (https://www.imdb.com/name/nm0493311/). You can keep up to date with what webinars are being offered, and the link to register via zoom, on their Instagram: https://instagram.com/rl_studios the usually get 200+ people tuning in so sign up for a little weekly inspiration and motivation! For more information www.richardlawsonstudios.com
Space Station Artists Initiative is offering a selection of virtual workshops for $25 each! Examples: "Breaking into the Business" or "Creating the Perfect Headshot" Full info here http://www.spacestationartists.com/classes
Scott Sedita Studios Okay … I am a HUGE fan of Scott Sedita's Sitcom Classes…. this was one of the single best things I've done for my career in the last year! SIDE BENEFIT: These people are SUPER clear on Character Types and Branding. They are now offering their classes via Zoom at discounted rates. From the studio: "We offering both group classes and private coaching online via Zoom and Skype respectively. For any of the classes listed online email scottsedita@gmail.com for more information or to book a class or private coaching. Also, Scott and all of the SSAS staff are available for audition coaching and private lessons via Skype or Zoom." https://scottseditaacting.com
DISCOUNT:

MASTERCLASS: I'm sure you've seen that ads…oh.. . everywhere… for MASTERCLASS Yes, classes with Ron Howard, Helen Mirren, Judd Apatow, Natalie Portman, Spike Lee, Jodie Foster and more! For a limited time when you they are offering 2 FOR1 on their annual subscriptions of $180. Maybe join with a friend and that's only $90 each for the entire year's access! For more details visit https://www.masterclass.com
---
Financial Assistance Info
Stimulus Check and Unemployment Assistance
So what's going on with the stimulus check? And did you get yours yet? Check the status of your payment at the new IRS online portal Get My Money https://www.irs.gov/coronavirus/get-my-payment
I'm sure have heard about the CARES Act, the $2.2 trillion relief bill, but what does that mean for you? Here are some of the key points to know:
Directs $1,200 payments to heads of households earning up to $112,500 or other individuals earning up to $75,000 per year
Directs $2,400 payments to married couples earning up to $150,000 per year and sends payment of $500 for each child under 16
Extends unemployment benefits for an additional 13 weeks, and increases the maximum unemployment benefit by $600 per week through July 31
Provides Pandemic Unemployment Assistance benefits to those who would not normally qualify under state law, including the self-employed and independent contractors
Established forgivable loans for small businesses and nonprofits, so that they can continue to operate (hopefully!)
Increases funding by $75 million for the National Endowment for the Arts and $75 million for the National Foundation on the Arts and Humanities and $75 million for the Corporation for Public Broadcasting
---
News For SAG-AFTRA Members
Get up to date info here: https://www.sagaftra.org/covid-19

MAY 4

Listen to the 6th fireside chat from SAG-AFTRA Foundation President Courtney B Vance https://www.youtube.com/watch?v=dRvXRltrOJ4&feature=youtu.be
Watch the latest video from SAG president, Gabrielle Carteris https://www.youtube.com/watch?v=QjB0a7STS5M
HEALTH PLANS: In response to the COVID-19 emergency, the Health Plan is temporarily reducing premiums by 50% during the second quarter (April, May and June) only, for all eligible Plan I, Plan II and COBRA participants covered by the Plan as of March 1, 2020. This change is effective on April 1, 2020. https://www.sagaftraplans.org/health/premiums

DUES

: SAG-AFTRA To Adopt Dues Extension Program for Members Impacted By COVID-19 Work Loss. https://variety.com/2020/film/news/sag-aftra-dues-extension-program-coronavirus-1203548994/
FINANCIAL SUPPORT: SAG-AFTRA Covid-19 relief is available through the SAG-AFTRA Foundation. The Foundation has relaxed their usual eligibility requirements so if you are a member & NEED help, go there and apply. GO here to apply or donate: https://sagaftra.foundation/assistance/disasterrelief/ Please be patient as they are receiving so many applications right now.
You can also apply for relief through The Actor's Fund: https://actorsfund.org/am-i-eligible-help
RESIDUALS – The residuals department is still open and processing checks – the union got special permission to deem it essential to stay open. The union is doing everything they can to make sure you continue to get your money quickly and efficiently. ***AGENTS: Please keep in mind that many of them are struggling to pay their bills as well! Please make sure that you are paying your team!
DIRECT DEPOSIT: Sign up to get your money online quickly and so you are safer not touching mail. If you want you can donate any tiny residual checks under $10 to the SAG-AFTRA Foundation.
SAG AFTRA Foundation's Covid-Relief Fund Please share the below donation link on all your social media. It is imperative we get more funds so we can help more as many actors as possible. If you can personally donate, please do. https://members.sagfoundation.org/donate
Thank the staff at SAG-AFTRA, use hashtag #SAGAFTRASTAFF and post a thank you to them on social media for all they are doing for us during this time!
SAG-AFTRA Resources
SAG has put together a list of resources as well. I've copied and pasted those below.
SAG-AFTRA Member Education & Industry Interview Videos
Entertainment Industry Association and Sister Union Video Libraries
Film School Resources
Free Entertainment Programming
Remember to keep yourself updated on emerging developments from the Center for Disease Control and Prevention (CDC) and the World Health Organization (WHO). You should also keep an eye on the SAG-AFTRA national and L.A. Local COVID-19 resource pages for updates and follow SAG-AFTRA MOVE L.A. Facebook and Twitter for emerging resources.
---
---
Daily Actor Quarantine Newsletter
Actress Jenna Dolittle puts out a fantastic daily newsletter with a ton of resources! Big difference between what you will find here and there: she list all of the daily Backstage LIVE Webinars and a bunch of Instagram LIVE broadcasts EVERYDAY. If you're looking for some great online learning, I would highly recommend you check out her list every morning. Find out more about Jenna here: https://instagram.com/ThatDoolittle https://twitter.com/ThatDoolittle And you can sign up for her newsletter here: http://eepurl.com/gT8vGP
---
Fitness
Want to stay active while in quarantine or social distancing?
For a more detailed list of some of the BEST at-home workouts on apps and on YouTube check out the blog post here: https://dreamingbarefoot.com/best-at-home-workouts-on-apps-and-youtube/
---
Food!
I am no culinary queen but I do like to eat yummy stuff! If you're bored and looking for some easy, tasty, nutritious meals check out my Pinterest collection of Meals in a Mug. Yup! That's it! I'm not into huge kitchen drama but these mouthwatering delights are easy and most (if not all) are done in the microwave. #notsostarvingartist
---
Give Back in Kindness
LA Specific
---
Looking for work?
These companies are hiring amid the coronavirus pandemic
7-Eleven: According to reports, the convenience store chain is hiring 20,000 new workers amid the pandemic.
Albertsons Companies: The national grocery company is hiring for positionsacross its brands including Safeway and VONS.
RELATED: Amazon seeks to hire 100,000 to keep up with surge in orders
Dollar Tree: According to reports, the discount retail chain plans to hire 50,000 new workers by the end of April in response to heightened demand for products due to the pandemic.
Dominos: Reports indicated that the pizza chain was looking to hire 10,000 workers for full and part-time positions.
Food delivery services: While there has not been an announcement regarding increased demand for drivers, individuals can still sign up to deliver food to others through services such as DoorDash, GrubHub, Instacart, Postmates and Uber Eats.
H-E-B: The Texas-based grocer is hiring short-term hourly store positionsacross the state.
Kroger (Ralphs, Food 4 Less, Fred Meyer and more): Immediate openings are available at many of the brands under this national grocery store company.
Microsoft: Multiple positions are available with the tech leader.
Pizza Hut: The pizza chain is hiring for positions at its various locations.
Slack: The online chat service is hiring for roles.
Walmart: Walmart is hiring store workers and delivery drivers.
Zoom: This company, which offers videoconferencing services, is hiring for positions across the world.
---
Need Something to Watch?
Showtime Network is offering a 30 Day Free trial for a limited time! Up from their usual one week! https://www.sho.com/stream-showtime . As with CBS you have to give them a credit card to charge at the end of the trial, or sign up with Amazon Prime. BUT… you can cancel right away and still get to use the full month.
CBS All Access is offering standard 7 days free. You'll need to create an account and give a credit card to charge; the monthly payment will automatically renew once the free trial is up
Have you heard of Quibi yet? Big names and big money in this deal! Founded by Jeffrey Katzenberg and Meg Whitman, this super short form, smartphone only video platform just launched this month – timing is everything! The company plans to spend $1.1 billion on commissioning original content in its first year! #actorjobs. They've got big names like Chrissy Teigen and Steven Spielberg onboard worth checking out. They are offering a standard 90 Day Free trial but T-Mobile customers get ONE FULL YEAR
---
---
Meditation
Wanderlust is offering a ton of free meditation classes. See the fitness info above or go to https://wanderlust.com/journal/wanderlust-global-live-class-schedule/ for more info.
---
Acting Coaching & Career Coaching
If you're interested in working with me privately you can read reviews and book sessions directly through my TakeLessons account or on my Online Calendar (*payment is required in advance to confirm sessions) – or – Fill out the contact form on this site and make sure to put "Coaching" in the subject line and let me know what your questions are.
Whew! I'm trying to keep up! Check back soon and stay safe out there 🙂
xo Hunter
Hunter Phoenix IMDB HunterPhoenix.tv