Welcome to Coaching for Actors
To be a professional at anything, you need training, advice and support. That's especially true for actors. Today it's even more important in an industry that seems to be changing by the minute with technology and the 'new reality'. Maybe you're just starting out and want to know how to become an actor, what the first steps are, next steps, or to learn new skills.
You're in the right place if you want career advice, someone to review your materials, help with those self-tape auditions or working on scenes or voiceover reads.
Everything is done via Zoom, so super easy-peazy and you can do it from your living room. Let's get you acting! I'd love to work with you.
One-on-One Coaching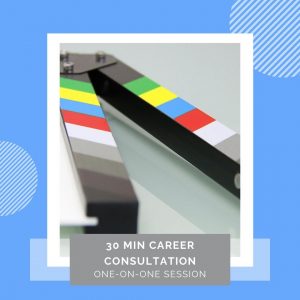 Acting Career Consult
Need advice on your headshots? Some help with your resume? Trying to get an agent or manager but not sure how to reach out?
In this 30 minute Private Session we can review your materials and together tweak them to represent you in the best possible way. I'll answer any questions you have about the biz and help you find the next best steps forward.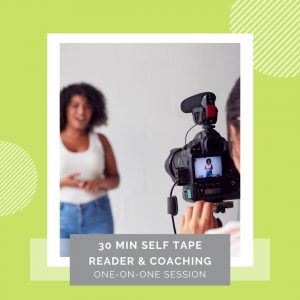 Self Tape Reader and Coach
Make sure your self-tapes are done like a pro. Via Zoom, I can coach you through the audition, check your self-tape set-up and be your reader.
Then we can watch the takes and choose your best to send. We can make adjustments along the way.
Session is about 30 minutes. We'll do as many takes as needed to get it perfect!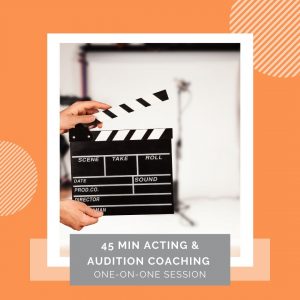 Acting & Audition Coaching & Technique
This is a more intensive coaching session for when you want to dig into a scene or spend some time or character work.
Bring your own material or I can send something if you like.
Whether you want to sharpen your skills, work on memorizing lines, this is your time to work on what is important to you. (45 min)
---
All sessions above can be used for Voiceover as well.
Book and pay for everything online! As soon as you pay you'll get instructions for next steps and a link to my calendar to book your Zoom session. It's just that easy!
Want a longer session or need something more intense? Feel free to reach out!
---
Want to do some work on your own?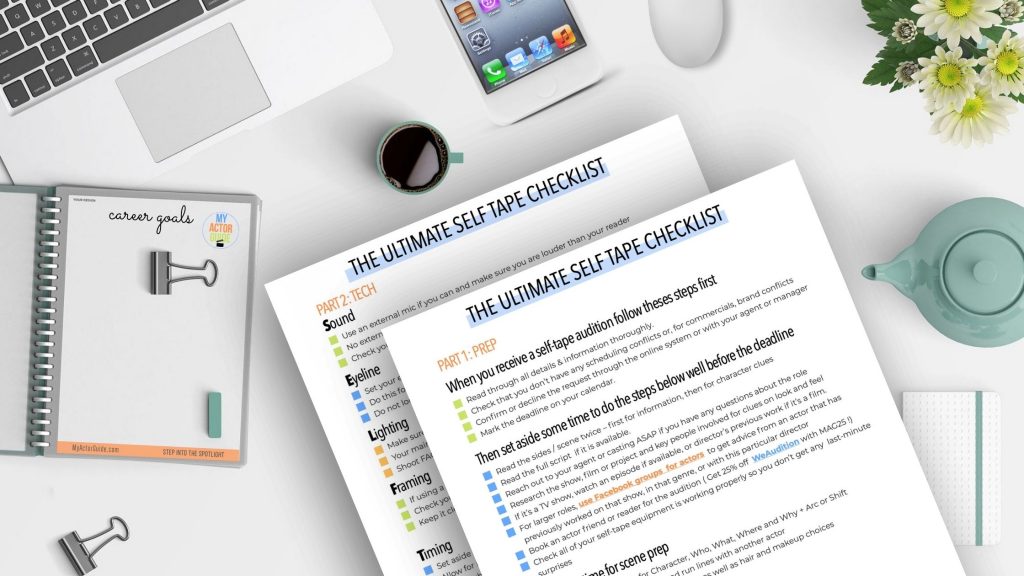 Grab a couple of the Printables!
---
What other actors are saying….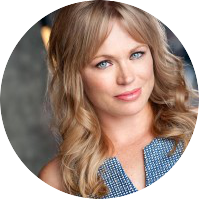 "Oh the clarity! Hunter is a gifted coach. Her insight, techniques and ease is incredible. Upon leaving my session I cracked open all the tools I feel I need to make my dreams come true, and my life a success. I highly recommend this service to anyone who is looking to further and brighten their life. Thank you Hunter!!"
Joey Bothwell, Actress, Dancer, JoeyBothwell.com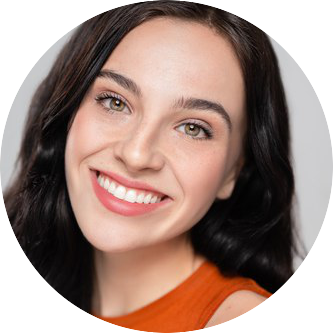 "I am so thankful I found Hunter! As a beginning actor, it has been hard to find the guidance and knowledge of the business aspect of the industry and how and where to best market yourself. Hunter's mastery of this information has already answered so many of my questions that I've been desperately searching for. She is the sweetest and has already boosted my confidence and hopes of propelling my career forward."
Jazlyn Moore , Actress, Dancer
IG: @jazlynmoore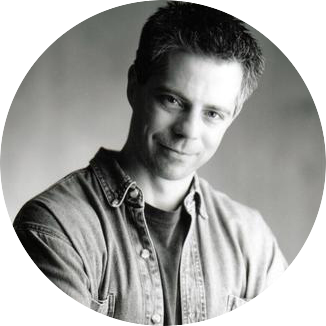 "Working one-to-one with Hunter was a liberating experience! She was insightful, knowledgeable, perceptive, and really stretched me past what I had thought I was capable of, all while keeping the work fun and inspiring. Hunter provides a fearless, creative, supportive and adventurous environment to grow your talent in. I highly recommend working with her."
Jerry Bannister, Actor, Voiceover Artist

"Hunter has been an amazing teacher. I was completely new to the acting world, so not only did she have to teach me acting but she also had to teach me about the business. I started off learning a little bit of everything, from scene study to improv to voiceovers, and now I am focusing on commercials. She has been great at helping me set attainable goals, introducing me to acting resources, and coming up with creative ways to draw out the actress in me when I am struggling with a line. I also appreciate her honesty and how prepared she is for each lesson."
Stella Yuan , Singer, Actor, Voiceover Artist
"I absolutely believe that people, unless coached, never reach their maximum capabilities."

Bob Nardelli, former CEO, Home Depot.
Coaching Terms and Conditions
Cancellation & No-Show Policy: While I understand that there are times when you must miss an appointment due to unforeseen circumstances, family situations, emergencies or other obligations. If you need to reschedule, please do so with 6 hours notice. If you have an emergency (illness or accident) we'll work around it, otherwise a cancellation fee will apply.
Payments & Refunds: Payment is due prior to all sessions. When purchasing a Coaching Package of 5 sessions or more, you will have six months to use the sessions. With Coaching Packages of 10 or more sessions you have one year to use the sessions. Refunds will only be made on the unused portion within 14 days of purchase. There are no refunds for Single or Specialty Sessions.
Confidentiality: For private coaching sessions, the coach agrees to keep all conversations and information with the client private and strictly confidential. No personal ideas, information or thoughts expressed by the client will be shared with anyone except with the express written permission of the client. The coaching relationship, as well as all information that the client shares with the coach is bound to confidentiality by the ICF code of Ethics but is not considered a legally confidential relationship. The coach will not disclose the client's name as a reference without the client's express written consent. Confidential information does not include information that: (a) was in the coach's possession prior to its being furnished by the client; (b) is generally known to the public or in the client's industry; (c) that the Coach is required by law to disclose
**Guarantee: If you have purchased a package of sessions and after your first session you decide coaching isn't for you, I will happily refund the balance of your money no questions asked. For this reason, if you are unsure, I always suggest that you try a single session first. The price can be applied towards a package as a downpayment within the first 24 hours.
"Impatience is not a strategy. it takes insight and action to bring a new solution to an old problem."